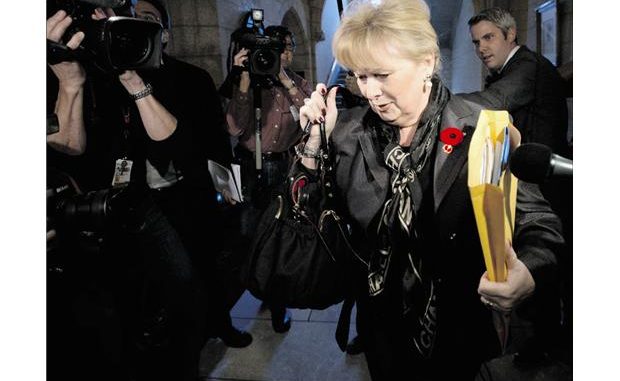 Documents recently revealed by the RCMP show that it is seriously concerned about Sen. Pamela Wallin's misspending allegations that began a short while after she was appointed to the Senate in 2009, but were scanty until late 2012. The RCMP is investigating alleged fraud and breach of trust against the former Conservative senator.

An official court filing submitted by the RCMP states that the Senate finance officials were concerned about Wallin's expenses from September 2009, flagging her overnight stays in Toronto and car-service costs. It highlights that the officials once even rejected her car-service claims in 2010, though they were later overruled by the executive of the Senate's internal economy committee, i.e. the same committee that this summer deduced that Wallin abused her expense privileges. The detailed 40-page filing by the RCMP explains a detailed timeline of events that ended with an independent Deloitte audit of Wallin's travel spending between 2009 and 2012. The RCMP asserted that she used her Toronto condominium "as her primary residence" for "functions outside the scope of her Senate duties" and in doing so filed "fraudulent expense claims" to the upper chamber.

Additionally, the investigators also quoted that the former government leader in the Senate, Marjory LeBreton, once stated that she thought Wallin had a "sense of entitlement" and did not actually intend to "scam the system" when she was filing expense claims that total up to more than $500,000 since becoming a senator in 2009. The RCMP allegations have come at a strategic time when Wallin is fighting to avoid being suspended from the Senate without pay over her expenses.