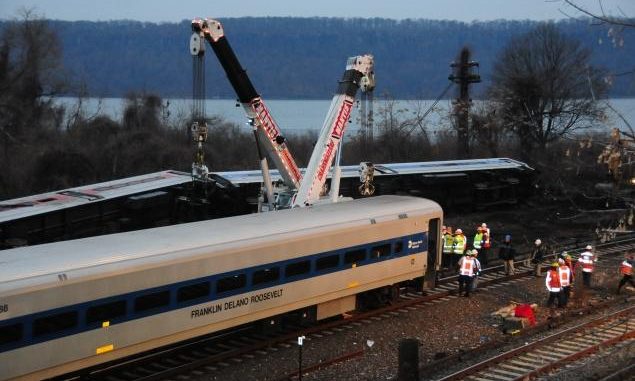 One of the commuter trains derailed while rounding a curve in the Bronx. The Metro North train, no. 8808, derailed this Sunday in the New York borough leading to four deaths and several people injured. The seven cars of the train, all derailed, while some slid down the hill but fortunately came to rest at least a feet from the Harlem river.

The National Transportation Safety Board informed that the train was near the Spuyten Duyvil station and was just ten miles north of the Grand Central Terminal of Manhatten. Governor Cuomo said on Monday that the derailment of the train might be due to high speed. 'I'm not an expert in this field, but working with the experts over the past day, I think it's going to be speed-related,' said the Governor.

When asked about the engineer's comment and about the agency lacking behind in the maintenance of the train, the Governor replied that the true culprit was the 'operator control'. 'This was a tricky turn on the system, but it's a turn that's been here for decades and trains negotiate all day long,' told the Governor. 'So it's not about the turn. I think it's going to turn out to be about the speed more than anything and the operators' operation of the train at that time.' While four died, sixty three of the passengers were hurt in this tragedy. Eleven of the passengers were critical and about one third of the passengers admitted on Sunday, were released on Monday.