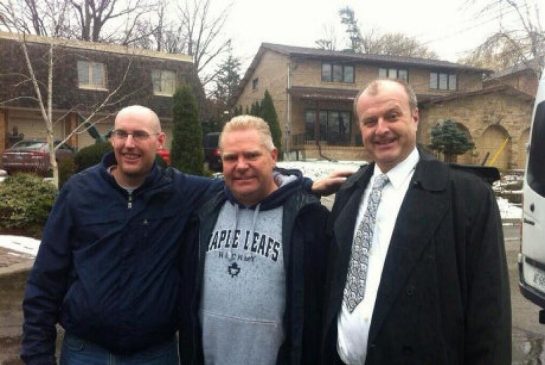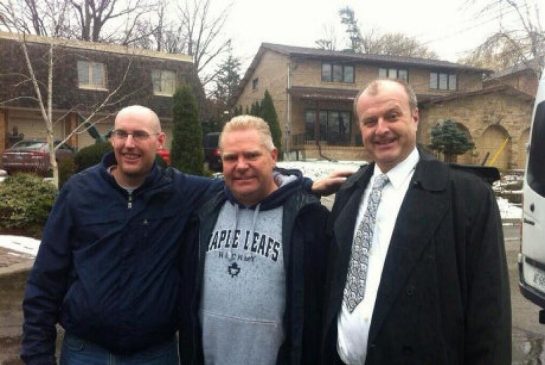 In an unusual incident, Councilor Doug Ford allegedly filmed, followed and reported the police about a Mayor Rob Ford impersonator on Sunday afternoon, who was accused of "stalking" the Fords' mother. Upon inquiry about the issue while he was at City Hall on Monday, Councilor Doug Ford accepted having had called the cops and confronted the mayoral mimic, who he claims was stalking from the end of the cul-de-sac on Weston Wood Rd. as part of a comedy troupe's Ford-themed bus tour of Etobicoke.

Explaining the absurd incident, Councilor Ford stated that "he's outside, clicking pictures through from the street into the window." He cautioned that "don't come after my 80-year-old mother and stand there for four hours. And she's wondering if it's a stalker or it's a lunatic or whatever. It's unacceptable." The alleged impersonator claims he had no sign of Ford's mother on the west-end street and straightforwardly refused having had taken any photographs during his time there. 50-year-old Vaudeville performer popular as Sketchy the Clown, Dave McKay, stated that "to claim that I'm stalking his mother, who I didn't even know lived there — that's pretty low." He added that "I had the impression (Doug Ford) is a classy guy. Now I'll have to reconsider that."

Upon inquiry from Toronto police Const., Wendy Drummond, she stated that police responded to a "suspicious incident" in the area on Sunday. She revealed that the call informed about a man who was "sitting out front of a home for several hours." It was added that police has investigated the incident and no charges were laid.