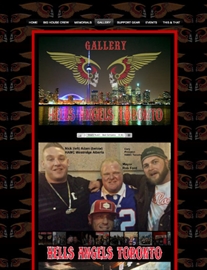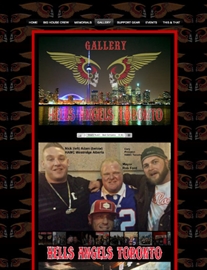 Toronto Mayor Rob Ford intended to talk discuss the launch of his third annual holiday toy drive during a press conference, when the question and answer period instead steered towards the mayor explaining why he was photographed with two alleged members of the Hells Angels motorcycle gang. While giving an explanation, Mayor Ford elucidated that "I take pictures with every single person that wants to take a picture with me. So if they put it up on the website what can I do? I wasn't aware that I was taking a picture with the Hells Angels."

The alleged picture was photographed at the Buffalo Bills game on Sunday and is visible on the club's Toronto chapter website. In the picture, Ford can be seen smiling in his blue Bills jersey along with three men identified as "Nick" and "Adam" from the Westridge, Alberta club and "Cory," a prospective member in Toronto. However, none of the men were wearing their obvious insignia.

Furthermore, the Mayor alleged that "I took probably… probably close to a 1,000 pictures before the game, during the game at half time, up in the box that they put me in, after the game. How am I supposed to know who's who? Seriously?" He stated that "I don't check for people's credentials and ask for resumes before I take a picture." Noticeably, this was not the first time a Toronto mayor was scandalized for a picture with the notorious biker club. Back in 2002, former mayor Mel Lastman also entered into a scandal for shaking hands with members of the Hells Angels at the club's annual convention.