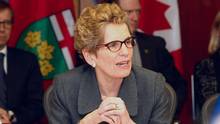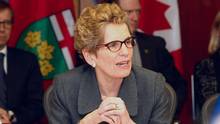 Source have revealed that both the provincial government of Ontario and the federal government of Canada are working on their differences over the Ring of Fire, as both Premier Kathleen Wynne and Prime Minister Stephen Harper hald a one-on-one meeting on Parliament Hill on Thursday afternoon. The pair allegedly discussed issues including ambitious plans to develop Northern Ontario resources.

In its previous proposals, the province had asked the federal government to contribute financially in the infrastructure, including a road or rail line, to develop the Ring of Fire, an area 500 kilometres north of Thunder Bay that contains an estimated $60-billion in minerals. According to the plans of Ontario, it intends to develop a corporation with representatives from industry, three levels of government and First Nations to oversee construction. An email authored by the spokesperson of the Prime Minister Stephen Harper, Jason MacDonald, revealed that two leaders had a "productive, constructive discussion." He stated that "they both agreed that the two levels of government will continue to collaborate on this important development." Additionally, the email revealed that "they also agreed that any investments by either level of government must represent a public benefit, including for First Nations."

On the other hand, a source close to the Ontario government confirmed that Mr. Harper was open to the idea of developing a corporation, while he agreed on the importance of infrastructure in the area. It was added that the Premier felt more optimistic after the meeting than she did going in.