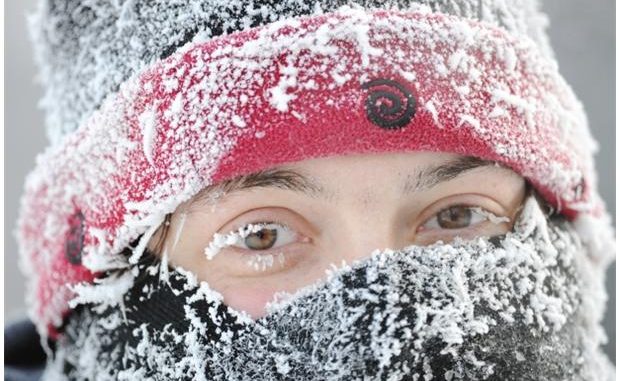 In a recent set of wind chill warnings, the Environment Canada has predicted that an estimate of more than 30 centres in central and southern Alberta, including places like Airdrie, Cochrane, Strathmore, Brooks, Drumheller, Red Deer , Medicine Hat and Lethbridge. The agency further forecasts that chill values might even fall below minus 40 in those communities, while it urges people to pack carefully in case it is absolutely necessary for them to head outside despite the dangerously cold conditions.

However, despite the warning issued to all surrounding areas, Calgary has been left out from the warning due to urban island effect. Friday December 6th is still anticipated to be a very cold day in Calgary, as chances are it still might be recorded as the coldest day of 2013 in the city. The temperature had already dropped below -30 C on early Friday morning, which when couple with wind chill made it feel like -42.

The weather is not expected to get any better throughout the day, as Environment Canada predicts a high of -26 C, with a 30 per cent chance of flurries. Whereas later on Saturday, it is anticipated that the weather will begin to improve a little but with a high of -18 C and a 60 per cent chance of snow. Later on Sunday, it will mostly remain the same, with a high of -20 C. Though on Monday, it is expected to be almost balmy when the temperature reaches -9 C.