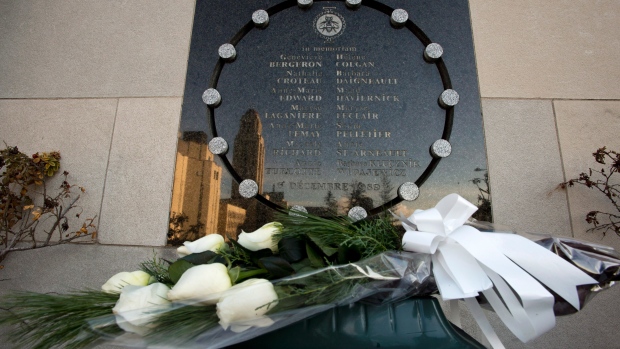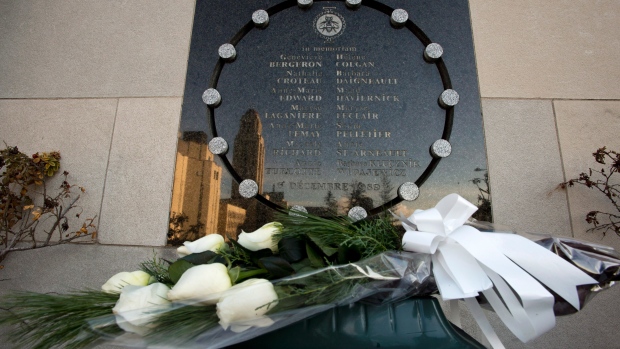 The 24 years anniversary of the mass shooting at the École Polytechnique in Montreal was observed by keeping the flags at half-mast in Quebec. On Dec. 6, 1989, a man entered classrooms at Polytechnique and separated male and female engineering students before starting to shoot the women with a semi-automatic rifle, which resulted in death of 14 women.

One of the students present at that time in Polytechnique was Heidi Rathjen, who claims to be hiding in a classroom that the gunman didn't enter. The anniversary of the shootings is particularly painful for her. She one of the main advocates of gun control who are staunchly disappointed by the federal government's decision to dismantle the long-gun registry in 2012. Rathjen stated that "it was devastating. We have to keep fighting. Luckily we have a chance to keep that cornerstone of gun control in Quebec. We're not going to stop fighting until we get registration back one day."

As one of the co-founders of the Coalition For Gun Control that was created in after the massacre, Rathjen has worked really hard to have her voice hard and toughen gun control laws for over two decades. The group was quite active in pushing the Canadian government for gun control laws, as it first succeeded in making the Prime Minister Kim Campbell introduce Bill C-80 in 1990. Even though that bill soon died, it was only to be replaced a year later with a revised version, Bill C-17, which was passed. Consequently, Campbell's successor Jean Chrétien brought in the long-gun registry in 1993.