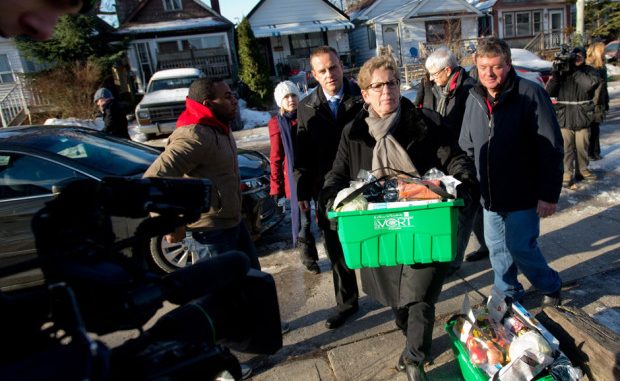 Ontario government has realized that power wasn't the only consequence of the ice storm that hit the city almost a week ago. It was highlighted that as a result of electricity failure, many Toronto families had their freezers filled with nothing but spoiled meat and expensive bills to replace ruined food. Consequently, the province has announced to distribute $200,000 worth of gift cards to help families re-stock household fridges in the city.

In the announcement made by Ontario Premiere, Kathleen Wynne, on Monday, she revealed that the government has partnered with Loblaw, Shoppers Drug Mart, Sobeys and Metro to raise the funds, i.e. $25,000 from each of the corporations and $100,000 from the province. In the joint-press conference, she declared that "we know there's a need and that's why we're asking people to help," said Wynne at a joint press conference. "…It will not meet the entire need, but we will do our very best."

Accordingly, the government will make available one-hundred dollar gift cards from Dec. 31 to Jan. 3 at selected Ontario Works Toronto offices for families that lost food. Loblaw CEO, Garry Senecal, alleged that people will be required to give proof of residence, and added that "we've seen the impact the ice storm has had on our customers." A Torontonian, Elizabeth Lindsay, shared that she and her family had to throw out everything, and spent the morning after the power came back cleaning rotten food out of the fridge. "Our house reeked," she said.