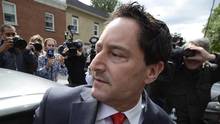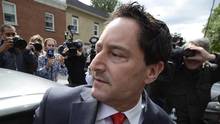 Former Mayor of Montreal, Michael Applebaum, was present at Montreal's courthouse on Thursday and spotted by reporters for the first time since his arrest and resignation last year. Mr. Applebaum resigned from his position last June in light of the crucial developments that resulted in his arrest on 14 criminal charges including conspiracy, corruption and breach of trust. However, he maintained his innocence and vowed to clear his name.

Despite Mr. Applebaum's presence in the court, the hearing of the case was delayed on Thursday morning because lawyers for his two co-accused, Saulie Zajdel and Jean-Yves Bisson, were not present at the time. In the court, Mr. Applebaum was represented by noted Montreal defence lawyer Jean-Claude Hébert. Mr. Applebaum served as the interim mayor of Montreal for only seven months after which he was forced to resign last year, only to become the second mayor to have left in a rush in less than a year. Mr. Applebaum's predecessor, Former Mayor of Montreal Gérald Tremblay, also stepped down after holding the position for more than a decade amid disclosures over illegal fundraising practices.

The charges against Mr. Applebaum are linked to two real-estate transactions from when he was the mayor of a west-end borough of Montreal. Mr. Applebaum's arrest and resignation came at a very crucial time in Montreal's political, which resulted in a wave of revelations related to municipal corruptions. The former mayor and his co-accused will return to court on Mar. 10.