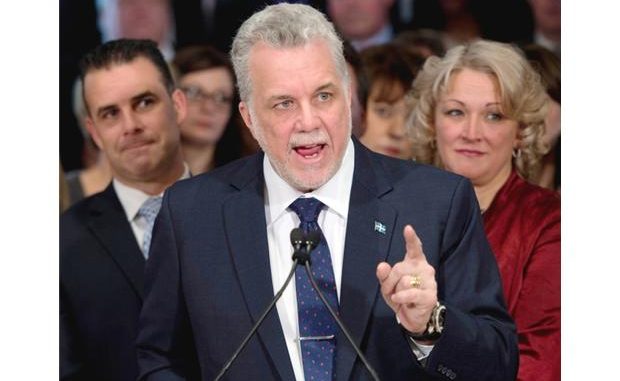 Quebec Liberal leader, Philippe Couillard, made an appearance at the Montreal Exchange on Thursday morning to mark the first event of his party's campaign in Montreal, where he made an announcement to disclose that the three-man economic line of liberals, namely including Jacques Daoust, Carlos Leitao and Martin Coiteux, will be running in the April 7 election. Additionally, Couillard disclosed that his party aims to create a total of 250,000 jobs over the next five years.

According to Couillard, former head of Investissement Québec and the government's investment arm, Daoust, will run in Verdun riding, whereas chief economist for the Laurentian Bank of Canada, Leitao, who is also recognized as the second-ranked economist in the world, will be Liberal candidate in West Island Robert-Baldwin. Meanwhile, Coiteux, an economic specialist with the Bank of Canada, will run in Nelligan riding, vacated by former Liberal minister Yolande James. In a statement issued by Couillard, he mentioned that "Quebecers deserve better than the PQ when it comes to the economy." Furthermore, it was added that "economic growth will allow us to better finance our public services, to reach and maintain a balanced budget, to reduce the debt burden on future generations and to reduce taxes that are too heavy for the middle class."

On the other hand, Couillard promised that the Liberal government, under his leadership, would target to restore $15 billion in infrastructure spending, during its first 100 days, which has been suspended by the Parti Québécois of Premier Pauline Marois.