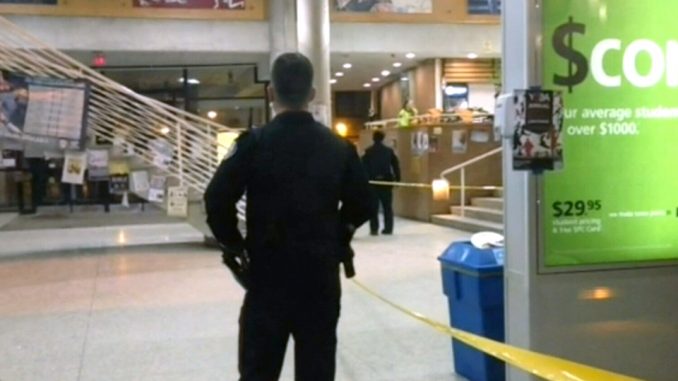 Authorities have confirmed that two students at York University suffered non-life threatening injuries in a shooting at the north-west campus. However, classes have now resumed at York University after Toronto police gathered evidence and revealed that its finding show that the shooting took place in one of the school's food court areas just before 11 p.m. on Thursday night.

According to Const. Victor Kwong, one of the victims was shot in the leg and while the other was hit by a shrapnel. However, he added that it appears that both female victims were not intended targets, but have now been shifted to a nearby hospital to receive medical attention. The shooting resulted in a complete lockdown on the university campus, located at 4700 Keele St., which was not lifted until after 1 a.m. According to a statement issued by the university's president and vice-chancellor, Mamdouh Shoukri, he alleged that his thoughts were with the two victims, who he identified as students. He mentioned that "our immediate focus is on supporting the two students and their families, and in providing counselling support for York community members."

In the statement issued on Friday, Shoukri mentioned that "senior university representatives have been with the victims at the hospital, and I am appreciative to hear that both are receiving the treatment they need." He added that the school is fully co-operating with police in the investigation and has decided to take measures to improve campus safety, which include increasing security patrols and using the Toronto Police Service in the patrols.