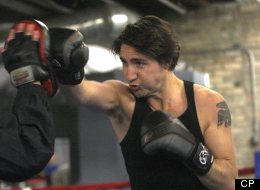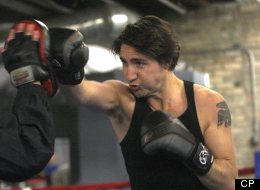 Conservatives have once again made an openly critical remark against Federal Liberal leader Justin Trudeau, asking Canadians to reconsider if he has the judgment to be a prime minister after Trudeau spoke the "f-word" at a charity boxing event on Saturday. Trudeau used the abusive word while addressing the crowd at the Fight for the Cure, i.e. a fundraiser for The Ottawa Regional Cancer Foundation, in Gatineau, Quebec on Saturday night.

Two years ago, Trudeau participated in the event when he defeated then-Tory senator Patrick Brazeau. Today, the Liberal leader got carried away while recalling what it feels like to step in the ring and fight. During his remarks, which were recorded and a video was posted to YouTube, Trudeau speaks profanity around the 1:35 mark. He says that "I'm going to tell you, there is no experience like stepping into this ring and measuring yourself," adding that "all the — your name, your fortune, your intelligence, your beauty — none of that fucking matters."

Although the remark prompted cheers and applause from the crowd, the Prime Minister's Office wasn't impressed. In a statement issued by the office, it said that "this is yet another example of Justin Trudeau's lack of judgment." Since day one, the Tories have implied that Trudeau is incompetent as a leader, alleging that he has little to offer beyond a famous last name. Furthermore, Trudeau's reference to one's name, fortune, and "beauty" sparked chatter online that he was talking about himself and not.