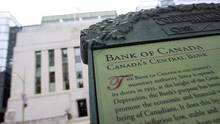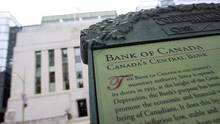 The Bank of Canada made another clear indication on Wednesday that it still fears weak inflation, while announcing to maintain its neutral stance on interest rates. Furthermore, the bank revealed that it plans to ignore faster than expected rise in headline inflation since the rise will mainly reflects temporary price increases in volatile items. Quite expectedly, the bank held its benchmark interest rate unchanged at 1 percent, extending a 3-1/2 year freeze on borrowing costs.

In a not-so-different announcement made on March 5, the bank said "the downside risks to inflation remain important" and risks associated with near-record high household debt remain elevated. The bank added that these risks are adequately balanced so that the bank sees no need to change its stance on monetary policy. The statement mentioned that "the timing and direction of the next change to the policy rate will depend on how new information influences the balance of risks."

According to a poll published by Reuters on April 9, economists are predicting that the bank would not change rates until the third quarter of 2015, when they forecast it would opt for 25 basis point rise. The most prominent change in the bank's forecasts was in its quarterly Monetary Policy Report, which was also released on Wednesday. The headline rate has been below the bank's 2 percent target since almost two years and is the main reason Bank of Canada Governor, Stephen Poloz, adopted a more dovish tone last October.