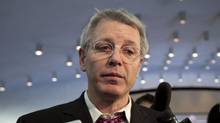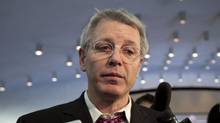 Several Liberal sources have confirmed that Toronto city councilor, Adam Vaughan, is considering to advance to federal politics with a bid for the Liberal nomination in the upcoming Trinity-Spadina by-election. Mr. Vaughan allegedly approached the party a few days ago to inform them about his interest in the race to replace former NDP MP Olivia Chow, who resigned last month to run for mayor of Toronto.

The two-term councilor, Mr. Vaughan, is also believed to have met with Liberal Leader Justin Trudeau on Wednesday. Mr. Vaughan is entering a controversial nomination battle as one candidate, Christine Innes, has already been questionably disqualified by the party. The not-yet-called Trinity-Spadina by-election are being sighted as extremely important for both the Liberals and the NDP, who are having a tough competition to prove them as the main challenger to the governing Conservatives. On the other hand, the NDP has announced to have nominated Ms. Chow's 29-year-old former campaign manager, Joe Cressy, whose posters are already pasted up on bus shelters in the riding.

As a councillor, Mr. Vaughan has been representing the eastern portion of Trinity-Spadina and is still quite prominent as one of Mayor Rob Ford's most lively and vocal critic. The former television reporter is well known for his hipster fashion sense and detailed knowledge of urban planning. Moreover, Mr. Vaughan is hugely popular in his ward, which also allowed him to win re-election in 2010 with nearly 75 per cent of the vote.