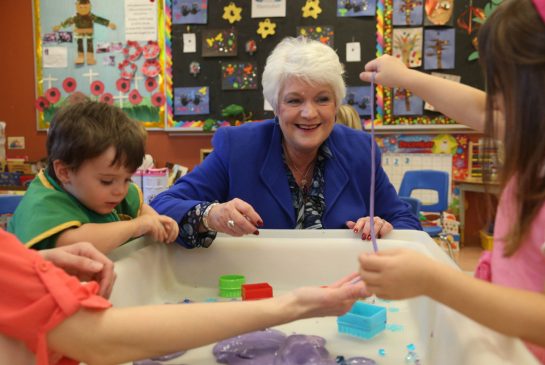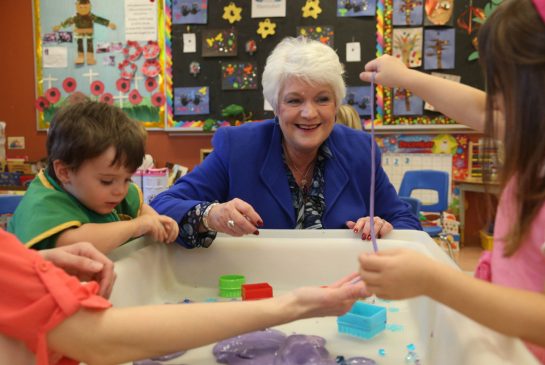 The provincial Liberals have vowed to spend more money for poor children and low-paid daycare workers if their May 1 budget passes. According to a statement issued by Education Minister Liz Sandals on Tuesday morning, The Ontario Child Benefit will be indexed to inflation and the government will spend $269 million over two years to increase the wages of daycare workers in licensed centres and homes by $2 an hour.
Addressing reporters at a daycare centre in Toronto's downtown YMCA, Sandals alleged that "by boosting the Ontario Child Benefit and increasing wages in the licensed child care sector, our government is working to support families all across the province." It was explained that the proposed wage hike is expected to close the wage gap between Early Childhood Educators in licensed centres and homes whose median hourly wage is about $16.29 and those in full-day kindergarten classrooms who make between $20 and $26 an hour. The move is being considered first of its kind since the last increase in 2007, when the province spent about $25 million to give the lowest-paid daycare workers a 3-per-cent pay raise.
According to the plan announced on Tuesday, all daycare workers in licensed settings outside the public school system, including assistants, would have their hourly wages increased by $1 in January 2015 and by another $1 in 2016. Sandals added that The Ontario Child Benefit (OCB) supports 1 million children in about 500,000 low- to moderate-income families.