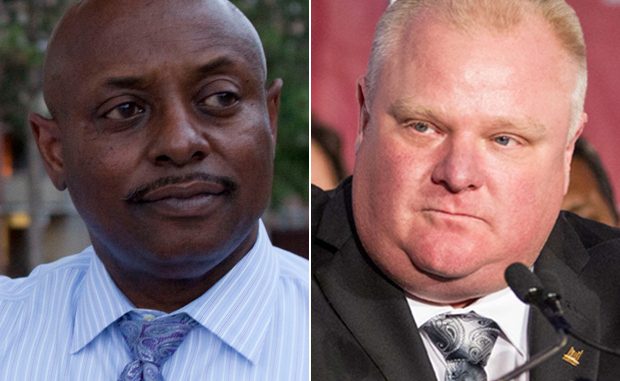 The controversy-filled tenure of Toronto Community Housing CEO, Eugene Jones, has finally come to an end as he was fired from his position in light of the ombudsman's scathing report that highlighted numerous broken rules and an "abject failure of leadership" during his tenure.

Concluding a more than three-hour behind closed doors session of the board, TCHC chair Bud Purves announced that Mr. Jones has vacated his position amid shouting in the boardroom as tenants screeched "you fool" and "Judas." Consequently, the board announced to have named the current vice president and chief development officer, Greg Spearn, as its interim president and CEO who will be assisted by a special committee from the board.

Mayor Rob Ford arrived when the board meeting was coming to an end and alleged that Mr. Jones the best CEO the TCHC ever had. Ford stated that "this is one of the worst days, one of the worst days, Toronto's history, losing a man of this caliber." He expressed regret and vowed to bring Jones back if he is re-elected. Ford said "and you want to clean house? We're going to see what cleaning house is all about. I'm sick and tired of it. I've seen it at city all. Every time you try to do better, it's a cult of corruption and it's impossible to break sometimes." Mayor Ford said he was also upset with Purves, the chair he backed.