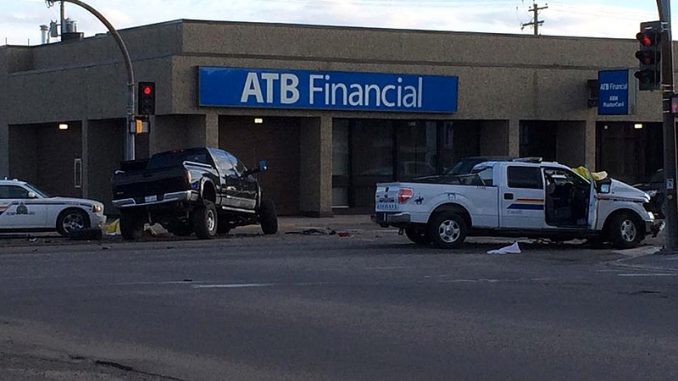 According to an investigation by The Alberta Serious Incident Response Team, it found no connection to a confrontation between RCMP and a suspect in St. Paul in early May. The findings presented by the ASIRT officials show that the May 9 incident resulted in the death of John Quadros after an exchange of gunfire with RCMP.

According to a news conference hosted by ASIRT's Executive Director, Clif Purvis, on Friday, it found that Quadros took his own life in the incident and so he was not killed by RCMP. Purvis alleged that "I can tell you the investigation did not disclose any criminal conduct on the officers involved." He elucidated that "it was further determined that John Quadros took his own life during the incident." The report said that the RCMP were initially alerted after officers heard gunshots fired outside of the St. Paul detachment, as it witnessed a truck flee from the parking lot. ASIRT explained that officers followed the suspect to the intersection of 48 Street and 50 Avenue, where the truck rammed a parked RCMP vehicle.

ASIRT report said that an RCMP officer approached that intersection and parking a distance away. The suspect allegedly shot several times at the parked RCMP vehicle, whereas another RCMP officer arrived and fired eight times at the truck. ASIRT said that the officer then told the suspect to exit his vehicle but the suspect didn't move until the RCMP approached and found the driver was dead.