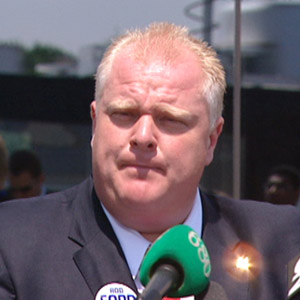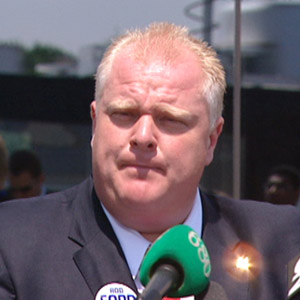 Toronto's status quo got a blow last night when maverick city councillor Robert Ford won the election.
The public gave Ford a resounding win with his campaign of "stopping the waste and getting spending under control."
Business and labour elites backed his opponent George Smitherman who was trounced in the election.
Ford promises to cut City spending and roll back taxes.
His style has been confrontational and politically incorrect.
Ford now has the tough job of building a consensus within the City to carry out his reforms.
Mayoralty elections have been a patchwork of upsets and safe returns across Canada.
Right wing Calgary elected the first Muslim mayor in Canada. Mississauga returned 89 year old Hazel McCallion.