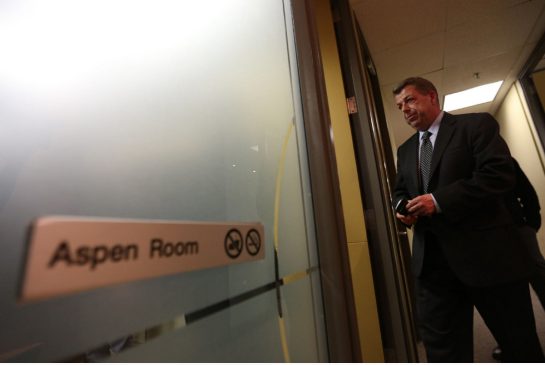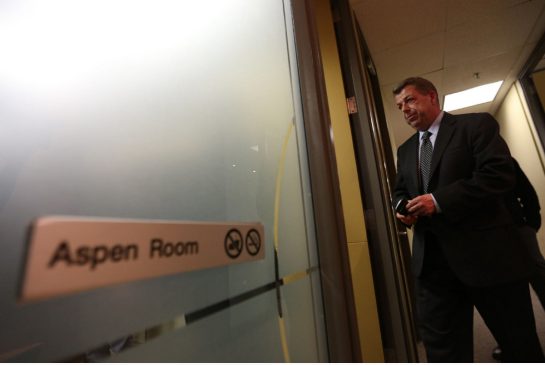 Executives of the powerful Elementary Teachers' Federation of Ontario mentioned in a statement issued on Monday that they do not want to repeat the labour turmoil that took place two years ago. Sam Hammond refrained from strong words against the Liberals in a speech which applauded his union's work in defeating Tim Hudak's Conservatives, whose policies he said threatened teachers' wages and unions in general.

However, Mr. Hammond did warn all 800 delegates at the annual meeting in Toronto that "it will be a challenging year," bargaining "with a government intent on holding the line on public sector wages, and we are ready." Noticeably, he used a relatively conciliatory tones while addressing reporters afterwards and praised the Liberals for their investments in education. He explained that "the last thing I want, the last thing my members want, and I know the last thing the government or OPSBA (Ontario Public School Boards' Association) want is to go through what we went through the last time." He added that "and I'm going to try to avoid that at all costs and find solutions to problems."

The contracts for all teacher unions are going to expire on Aug. 31, which will negotiate big-ticket money matters with Queen's Park under a new and more formal system streamlined recently with the Ministry of Education and the school boards into law through Bill 122. According to Hammond, the law sets "clearer guidelines" for negotiations than the more ad hoc approach that had evolved informally in recent years.