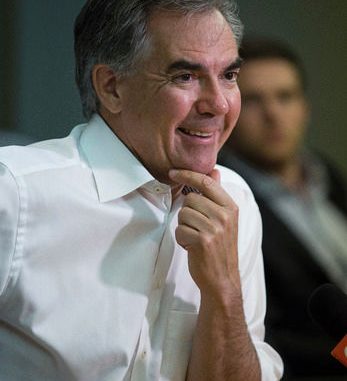 Widely anticipated forerunner in the Progressive Conservative leadership race, Jim Prentice has recently protected his campaign's decision to provide free party memberships to its supporters, which is a practice unambiguously called a "scuzzy" move and denounced by former premier Alison Redford.

Mr. Prentice confessed to his campaign's actions on Wednesday, admitting that the campaign team is giving away memberships that usually costs $10. However, he also clarified that all memberships being handed out for free are actually paid for or sponsored by third party supporters. The former federal cabinet minister and CIBC banking executive, Prentice, mentioned that "this is the same as all other leadership races. Are there free memberships? Yes, there are free memberships. It happens in all of these campaigns in every party." He added that "the point is, the party has insisted that all these memberships be paid for. They will be paid for and we'll be fully transparent and disclose all of the details."

Campaign of Mr. Prentice's leadership rival, Ric McIver, has released an audio recording covertly made during the Chinatown Street Festival in Calgary. The recording unveils unidentified voices handing out free memberships on behalf of Jim Prentice, which can be heard saying that "we'll cover you today for free." In addition to that, Mr. Prentice himself is heard speaking nearby. He reportedly mentioned later that "the incident you're talking about I think was an overzealous volunteer, but again I haven't listened to the tape." The practice not against the rules of the race, it is widely frowned upon.