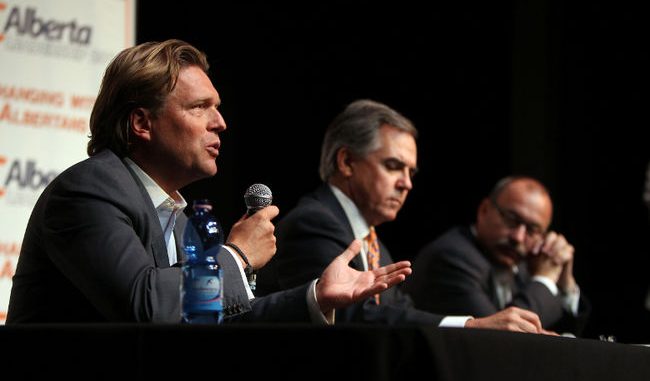 The final debate among all prospective Progressive Conservative leadership candidates heated up when Jim Prentice accused his rivals, Thomas Lukaszuk and Ric McIver, of failing to confront or complain about practices of former premier Alison Redford. The debate was hosted by the PC Youth Association in downtown Edmonton on Thursday.

The debate fired up when Prentice alleged that Mr. McIver did not stop listening to his bosses until the opportunity to become premier was clearly in sight. Moreover, Prentice went on and accused Lukaszuk of being aware of Redford's wrongdoing. He said to him that "you sat silently. There was no excuse. You're either complicit in what was going on or you refused to stand up for what is right. In either event, you failed Albertans." He alleged that "people who were at the table have unanswered questions. You can't sit silent for three years after this ill-fated Grande Prairie flight and not say a single word. This defies explanation and people need to be held to account."

According to a report issued by Alberta Auditor General Merwan Saher, a partisan flight of former Premier Redford in 2012 was among several "inappropriate" flights. Whereas in his response, Lukaszuk stressed that he did speak up and Redford demoted him in December 2013, forcing him to do a "walk of shame" to the basement of the Alberta legislature. Prentice replied that it's the "shame of silence" that Lukaszuk has to answer for, alleging that he can talk about trust with the RCMP since it is investigating a partisan flight to Lethbridge that Lukaszuk took with Redford.