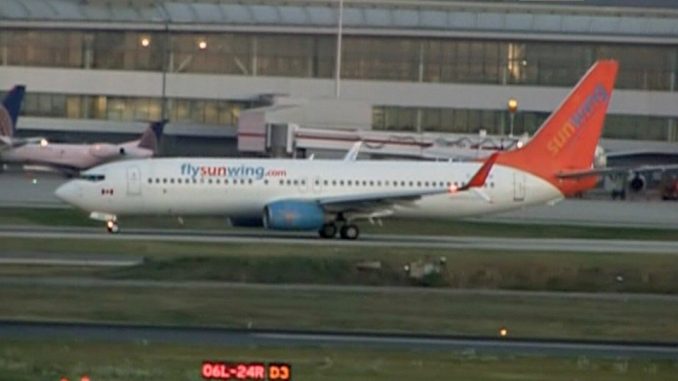 Sunwing has confirmed that two its passengers aboard flight 656, namely 25 Lilia Radmanski and 26-year-old Milana Muzikante, are scheduled to appear an Ontario court on Thursday after they allegedly disrupted a Cuba-bound plane and forced it to return to Toronto. According to the police, the female suspects will be transported to a Brampton court on Thursday morning for a bail hearing.

Meanwhile, Sunwing spokesperson, Janine Chapman, mentioned on Wednesday night that the flight had to turn back after two "unruly" passengers became disruptive after consuming a "significant" quantity of duty free alcohol in the plane's washroom. Thereafter, the passengers allegedly lit a cigarette and sounded the plane's smoke alarm, before getting into a "physical altercation" with each other. Chapman stated that the two suspects allegedly made a "threat against the aircraft, which was considered non-credible given their condition." Flight 656 was bound for Varadero, Cuba, but turned around after the incident occurred just over North Carolina.

Whereas on the other hand, NORAD mentioned in its remarks on Wednesday that two Canadian fighter jets from Canadian Forces Base Bagotville escorted the passenger plane back to Toronto's Pearson Airport as a "precautionary measure." Soon after the plane landed at Pearson, Peel region police officers made the arrest at about 8:30 p.m. and escorted the women, both in their mid-20s, off the plane. Sunwing announced that the flight will leave again from Pearson at approximately 11 p.m. on Wednesday, and passengers will be provided complimentary meal vouchers for the inconvenience.