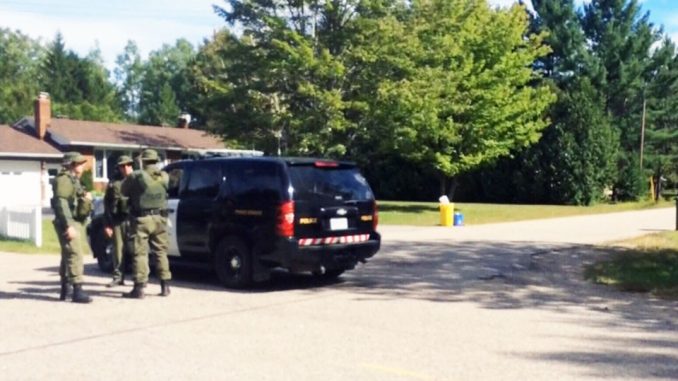 Ontario Provincial Police has confirmed that the sensitive situation encountered in Petawawa, Ont., when a 44-year-old man entered into a standoff with the authorities for more than 36 hours, has ended peacefully after the suspect surrendered on Saturday. According to the authorities, the suspect surrendered at around 12:30 p.m. and was immediately shifted to a nearby hospital.
The standoff started on Thursday night, after which the man isolated himself in a home on Labine Crescent, where he was believed to be armed with a gun. The suspect's identity been not been announced yet so it cannot be confirmed whether he has any connection to the nearby Canadian Forces base. The Petawawa Garrison employs many residents in the Ottawa Valley town. Whereas on the other hand, the military has also refrained from commenting on the situation while police claims that they "can't specify his occupation."
Police, accompanied by an emergency response team and a tactical unit, collectively surrounded the home and placed the entire residential neighbourhood under lockdown from Thursday night until Saturday. According to the police, public security was ensured throughout the operation and the suspect was not believed to have had explosives. However, neighbours were asked to either stay inside or evacuate the nearby area while police dealt with the situation. Police is still present on the scene and it is not yet clear when area residents would be allowed to return home. Meanwhile, OPP has confirmed that the investigation into the incident is still ongoing and so it is too early to provide any further information.