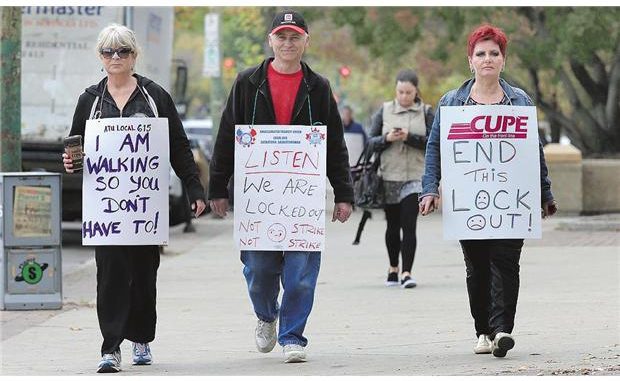 Officials from the City of Saskatoon and Amalgamated Transit Union held an extensive meeting in a Saskatoon hotel on Wednesday morning, but failed to reach a resolution to end the transit lockout. According to the president of Amalgamated Transit Union (ATU), Jim Yakubowski, the talks are anticipated to resume on Wednesday afternoon.

Saskatoon's transit workers have been locked out since Sept. 20 after negotiations on a new deal failed. The ATU members were working without a contract since January 2013 and decided to strike this August with a 94 per cent favorable voting result. On the other hand, the city has already offered a 10 percent wage increase over four years and stresses that same offer has been accepted by other eight unions and associations. Meanwhile, the union is asking for 22.25 per cent over five years. In addition to that, another major key issue is the defined benefits pension plan, even after city council unanimously voted to legislate the changes to the plan at an emergency meeting last week.

According to a letter addressed by Yakubowski to union members, it was highlighted that the city's benefit plan won't necessarily guarantee payment amounts. Yakubowski's letter was a reply to a Sept. 25 letter written by City of Saskatoon manager, Murray Totland. He inquired about whether or not the City of Saskatoon would be legally responsible for withholding benefit payment due to any shortfalls in funding. Totland's letter stated that the general pension plan will provide predictable monthly payments.