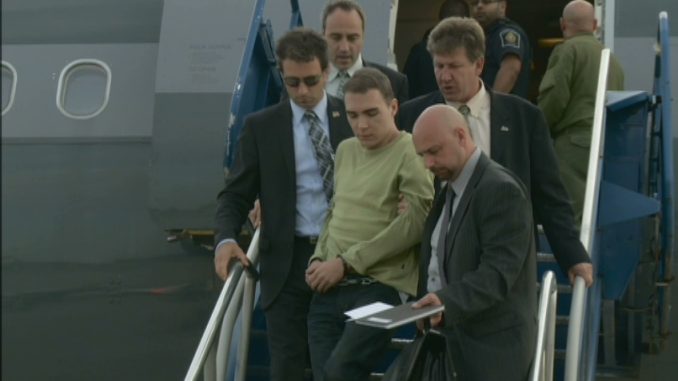 This article was last updated on April 16, 2022

Luka Magnotta murder trial heard on Wednesday that the accused intended to start a new life as an escort in Germany after killing and dismembering Jun Lin. These revelations were made by a convicted pedophile, Frank Rubert, who was flown from Germany to Canada to testify against the murder defendant. Rubert has almost 100 criminal convictions in Germany.
Rubert is believed to have sheltered Magnotta for four days prior to his arrest in June 2012. According to Rubert, a local police officer offered a birthday greeting to him after Magnotta's arrest. He explained that "I replied, 'It's not my birthday today,'" and "the police officer said, 'Yes (it is), because … you could have been the next.'" A former small-time porn actor, Magnotta, has confessed to have killed and dismembered Lin in his Montreal apartment, but he wants the jury to find him not criminally responsible due to schizophrenia. However, the Crown is alleging that Magnotta planned the murder months in advance.
According to Rubert's testimony, he met Magnotta on a website called Gayromeo in May 2012, when he agreed to come to Germany to meet him. Rubert alleged that his guest went by the name Kirk or William and claimed to be 22 years old from Paris. However, Magnotta was actually 29 at the time. According to Rubert, "he said to me that his (boyfriend) had left him and he wanted to make a new start in Germany," confirming to have spent four days shopping and gay-club hopping with his mysterious guest.
You can publish this article on your website as long as you provide a link back to this page.