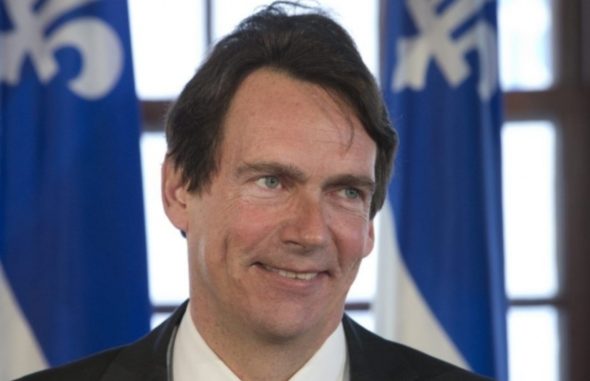 Parti Québécois MNA and a famous media mogul, Pierre Karl Péladeau, has confessed to have intervened in a matter involving Quebecor, i.e. the company he continues to hold a majority stake in. However, the controversial MNA has stressed that he didn't do so for any kind of personal benefit or the benefit of his company.

Mr. Péladeau confessed his actions in response to a report published by La Presse on Friday, which alleged that he tried to use his position as MNA to favour his company in a bid to purchase Mel's Studios, i.e. a major movie production operation in Montreal. Quebecor was one of the two bidders for the takeover and the other bid, from a U.S.-based investment fund, was considered the better one. Mr. Péladeau mentioned in a Facebook post on Friday morning that "let me be clear: never have my interventions in this matter been motivated by my interests or those of Quebecor." Furthermore, he admitted to have contacted Minister Jacques Daoust and Investment Quebec about the studio sale, but stressed that he did so exclusively in the interests of economic development in the region where his home riding of St. Jerome sits.

In addition to that, Péladeau said he regrets to have placed himself in the appearance of conflict of interest and hence will contact the ethics commissioner on the matter. The La Presse article was published only a day after a non-binding motion was passed in the National Assembly calling for a ban on MNAs owning majority stakes in media outlets.