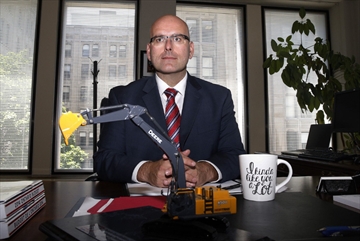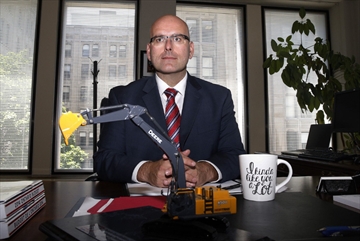 In response to criticism over a controversial roundup of undocumented workers in August, Transportation Minister Steven Del Duca has officially announced to have completely terminated their links with Canada Border Services Agency. According to a letter to federal Public Safety Minister, Steven Blaney, by Del Duca on Friday, "effective immediately the ministry will no longer partner with the (border agency) in commercial motor vehicle enforcement initiatives."

Prior to the decision, the ministry had set up an operational review of the incident on Aug. 14 when CBSA officers used a commercial vehicle roadside blitz along Wilson Ave., between Jane St. and Hwy. 400, to arrest 21 illegal immigrants. The incident prompted sheer criticism from groups dedicated to helping undocumented workers, the Ontario Federation of Labour and opposition critics, since it was agreed that the province should not help in arresting workers suspected of being in Canada illegally. Del Duca's letter said that "the review found that the partnership with the Canada Border Services Agency did not align with our mandate" of road safety, adding that "the ministry will only partner on joint enforcement initiatives with road safety partners to protect and ensure road safety and commercial carrier compliance."

Furthermore, the minister's office has insisted the MTO and the CBSA never worked in tandem but there were always in fact two separate spot checks some distance apart and that the ministry's only concern was the safety of commercial vehicles. Meanwhile, Ontario Provincial Police also added that there was just one officer there who did not participate in the CBSA initiative.