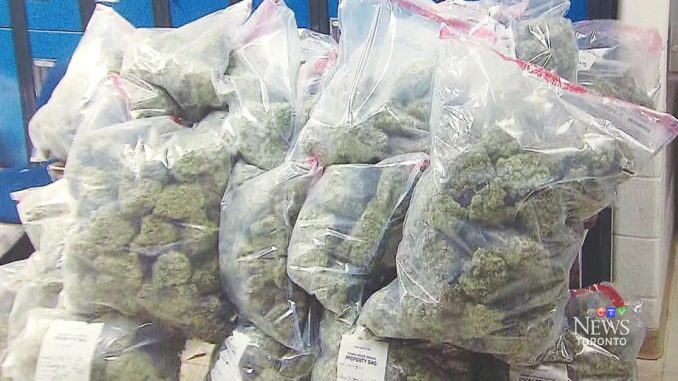 The Alberta Law Enforcement Response Team (ALERT) has announced to have made the largest hashish seizure in Edmonton in response to a tip from the public. According to the organization, it seized almost 30 kilograms of hashish, i.e. worth approximately $600,000, from a west Edmonton storage locker two weeks ago. The seizure has become one of four province wide record-breaking busts by the organization in the past five months.

Hashish is a form of marijuana produced by collecting and compressing the plant, mainly produced in the Middle East, North Africa, Pakistan, and Afghanistan. Since the organization was formed in 2006 until last year, ALERT had only seized a total of almost five kilograms of hashish but since the start of this year, it has seized a total of 40 kilograms. According to ALERT, there is an increase in hashish seizures because the drug has become popular as an oil inhaled through e-cigarettes. ALERT announced to have found the hashish packaged and pressed into 30 one-kilogram bricks, along with six pounds of marijuana and $5,000 in cash.

49-year-old Craig Bendt Matthiessen has been charged with two counts of possession for the purpose of trafficking, possession of a controlled substance and possession of proceeds of crime. Overall, ALERT has seized more than $550 million worth of drugs since its inception in 2006. ALERT Edmonton is an integrated team made up of the Edmonton Police Service, RCMP, and Alberta Sheriffs, which is funded by the provincial government to tackle serious and organized crime.