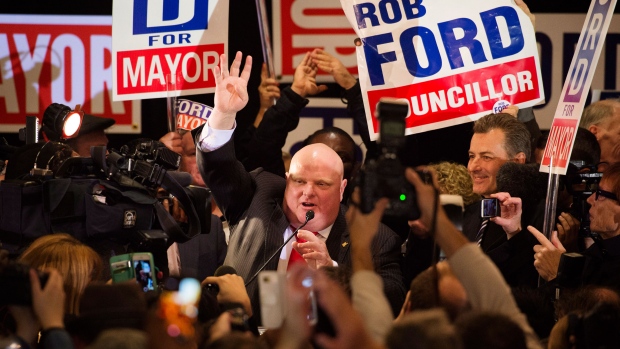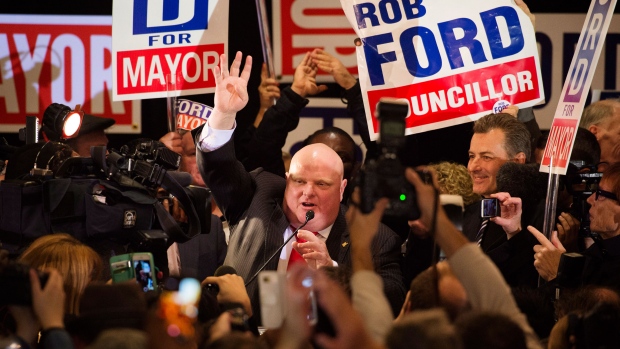 Former long-time Toronto Mayor, Rob Ford, has publicly hinted to give his mayoral run another shot in 2018 elections. Mayor Ford's brother, Doug Ford, lost to John Tory who got 40.27 per cent of the vote on Monday night. Whereas Doug Ford trailed by almost 64,000 votes and Olivia Chow by 168,000.

While congratulating newly elected Mayor Tory, Ford brothers alleged that they'll be back on the mayoral ballot for the next election. Addressing his supporters after acknowledging the election result on Monday night, Mr. Ford stated that "if you know anything about the Ford family it's that we never ever give up, and I guarantee you in four years you will see another example." Ford alleged that "action speaks louder than words. Just watch in four more years, folks." Toronto's mayor since 2010, Rob Ford, stepped down from the mayoral race after being diagnosed with a rare form of cancer and instead ran for city council in Ward 2, Etobicoke North, and easily won with 58.8 per cent of the vote. Ford's closest contender Luke LaRocque garnered only 10.9 per cent support.

Replacing Rob Ford in the mayoral race, former Councilor Doug Ford campaigned against Tory and challenged his "Smart Track" transit plan and lack of experience in City Hall. Eventually, the Fords accepted that the "people have made their decision." Early voter turnout tallies suggest more than 60 per cent of eligible voters cast ballots, the highest rate since amalgamation in 1998.