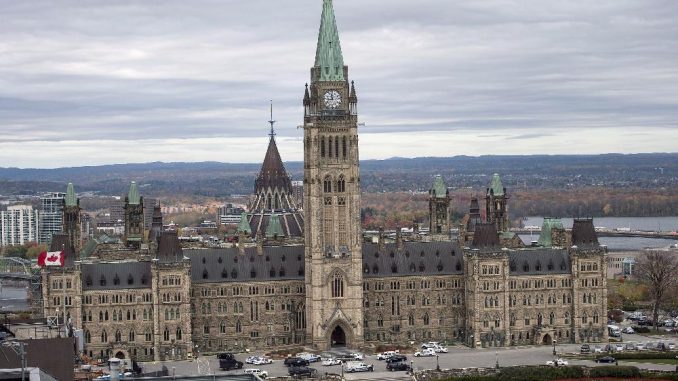 Canada's MPs are returning to the same caucus rooms today on Parliament Hill where they sought refuge during the lock down period seven days ago in response to the chaotic gun battle with an intruder in nearby hallways. While entering their caucus rooms, several MPs shared how the incident has left them emotionally bruised and how some of their colleagues have experienced post-traumatic stress disorder (PTSD).

Conservative MP, Tom Lukiwski, openly stated that "everybody has been reliving some of those moments since the incident happened last week," adding that "I can tell you from my standpoint. I've had a feeling of despondency, sadness – I don't know how to characterize it – ever since." Quite noticeably, security was tight on the Hill on Wednesday as compared to last week since more RCMP vehicles stood outside the building and an armed Mountie directly under the Peace Tower. In addition to that, there appeared to be more plainclothes officers in the Centre Block's main rotunda than ever before.

Suspected terrorist, Michael Zehaf-Bibeau, stormed in the building through the rotunda almost a week ago and strayed down the Hall of Honour towards the Library of Parliament in an attack that eventually resulted in him being killed by security officers. Zehaf-Bibeau was armed with a rifle and ran past the rooms, where Prime Minister Stephen Harper and his caucus were meeting in the room on the left side and NDP Leader Tom Mulcair was gathered with his caucus on the room to his right.