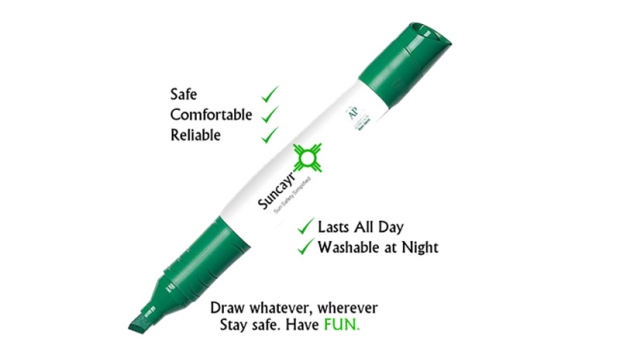 This article was last updated on April 16, 2022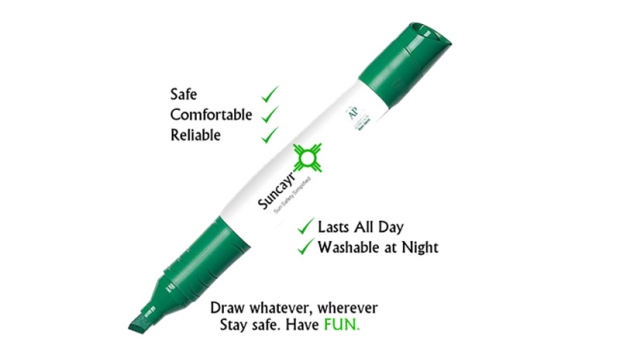 A team of University of Waterloo students were placed among the three runners-up in an international competition for young inventors due to the group's innovative marker that tells users when their sunscreen is no longer working. These undergraduate students are the first-ever Canadians to be short-listed for the James Dyson Award, which receives hundreds of entries from 18 countries.
The team invented a UV-sensitive marker, Suncayr, which changes colour when the skin is no longer blocking harmful rays. It allows users to draw any kind of pattern on their skin with the marker and then apply sunscreen. Thereafter when the sunscreen breaks down or wears away, the marker changes color and the user knows when to reapply. Suncayr was selected runner-up from a list of 20 international finalists. Consequently, the team of five undergraduate nanotechnology engineering students is now going to receive runner-up prize of 5,000 pounds ($9,000 CAD) to put toward product testing and development.
The award's founder, James Dyson, mentioned in a statement that "the consequences of not having adequate sun protection are significant," adding that "Suncayr uses visual cues, so it's obvious when it's time to reapply sunscreen. As with all the best problem-solving designs, it's very simple to use — but very effective." Team member and Suncayr CEO, Rachel Pautler, revealed to have gotten the idea for the product when so many of them kept getting sunburned despite using sunscreen. She said that "we were fed up with being sunburned on days we thought we were being vigilant about re-applying sunscreen."
You can publish this article on your website as long as you provide a link back to this page.