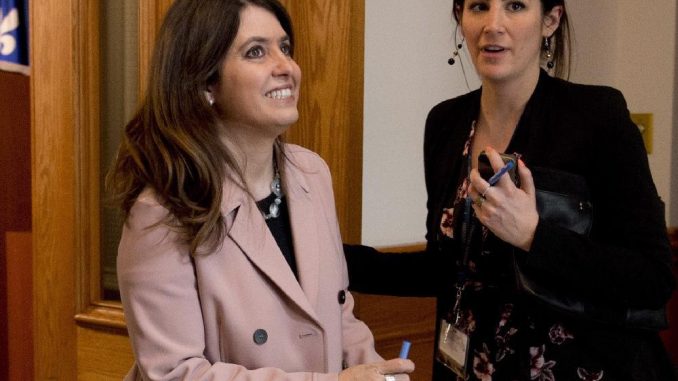 This article was last updated on April 16, 2022

Former Parti Québécois minister who pioneered Bill 52 over five years with a travelling committee that held extensive hearings on end-of-life issues, Véronique Hivon, alleged that today's Supreme Court ruling was clearly inspired by the Quebec debate on "right-to-die" legislation. In her remarks, Hivon alleged that "I am extremely proud and very moved that Quebec had a direct influence and was able to change things for the rest of Canada." Hivon pointed out that Quebec's legislation was adopted last summer and is expected to go into effect before December of this year.
The Supreme Court of Canada finally announced on Friday to denounce the ban on doctor-hastened death after upholding the law decreeing assisted suicide to be murder for almost twenty-two years. The law declared it a criminal offence punishable by up to 14 years in prison. The court has now stressed that people with grievous and irremedial conditions should have the right to ask their physicians for help in dying.
Hivon stated that "the foundation of the (Quebec) bill — and its values — was the right one," while thanking everyone involved in enacting the legislation, especially those "with the courage to come forward with personal, painful stories about their mothers, fathers and children." They came forward with suffering they hoped others could avoid, Hivon said adding that that it's something to be proud of that Quebec traced such an avant-garde path in a non-partisan, democratic and responsible way to help those who need it most.
You can publish this article on your website as long as you provide a link back to this page.