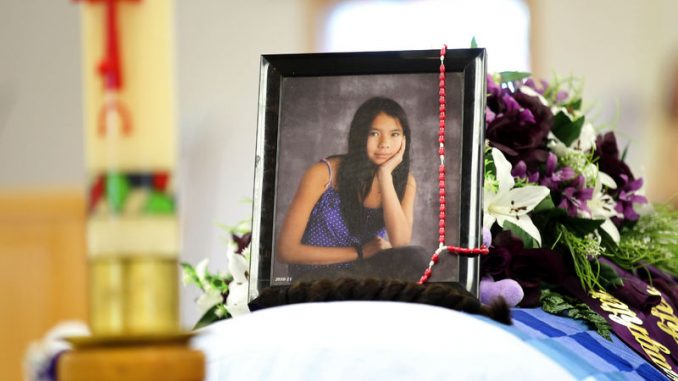 The Tories have issued an official statement demanding the Selinger government to release the report into the death of 15-year-old Tina Fontaine, highlighting that it has been more than six months since her death. Family Services critic Ian Wishart urged the Family Services Minister Kerry Irvin-Ross and Child and Family Services to release the report in the interest of public safety and so the province can begin to learn from her tragic death.

Wishart mentioned on Monday that "we are very concerned that there are further youths at risk that are out there at this time of the year and we certainly want to make sure no one is at risk," adding that "the last people to be in touch with her probably was Child and Family Services." News reports confirm that Fontaine's body was found wrapped in plastic in the Red River on Aug. 17, after being reported missing days earlier. The Sagkeeng's teen had recently run away after being placed under the care of CFS and reportedly slipped through their fingers again after being taken from a hospital and placed in a hotel the day before she was reported missing.

Highlighting the fact, Wishart stressed that "that was CFS staff that took her from the hospital to the hotel and the Complete Care agency that was responsible for her care that day is a contractor with Child and Family Services." He pointed out that the number of missing youth is rising, as the Tories released last week, and said the information from Fontaine's case can be used to help these at-risk youth.