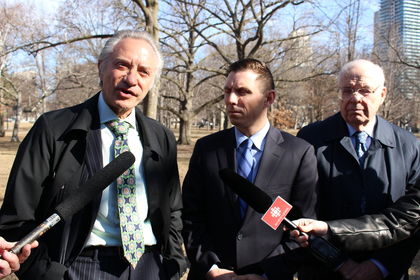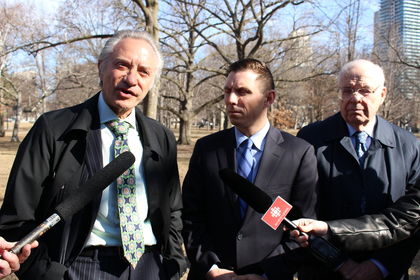 The president and CEO of Canada's largest newspaper chain, i.e. Postmedia Network Canada Corp., Paul Godfrey, has issued an unprecedented political endorsement favoring candidate for the Ontario PC Party leadership Patrick Brown . According to Godfrey, he will support 36-year-old Brown who is seeking federal MP seat for the provincial Progressive Conservatives' top job. Mr. Godfrey alleged on Thursday that he thinks Mr. Brown "can rejuvenate this party."

Although former Canadian ambassador to the United States, Derek Burney, has also endorsed Mr. Brown, the endorsement of Postmedia proprietor amidst a leadership race stands out as extremely rare. Mr. Godfrey is in charge of several of the country's most-read newspapers, including the National Post, the Ottawa Citizen and Windsor Star in Ontario. In addition to that, the company also acquired clearance from the Competition Bureau only a week ago to purchase Sun Media's English-language publications, including the Toronto Sun and Ottawa Sun, for $316-million.

During an interview, Mr. Godfrey refuted speculations that his endorsement could constitute a conflict of interest as he explained that people know where he stands politically. He elucidated that "conflict for who? This is a race between Tories" and "the media talks about transparency. I'm the most transparent guy of all because I say the things that I do." Upon inquiry about if Postmedia's newspapers would echo his endorsement, Mr. Godfrey alleged that "I think you'll have to speak to the editorial people," adding that he runs "the business side" of the company.