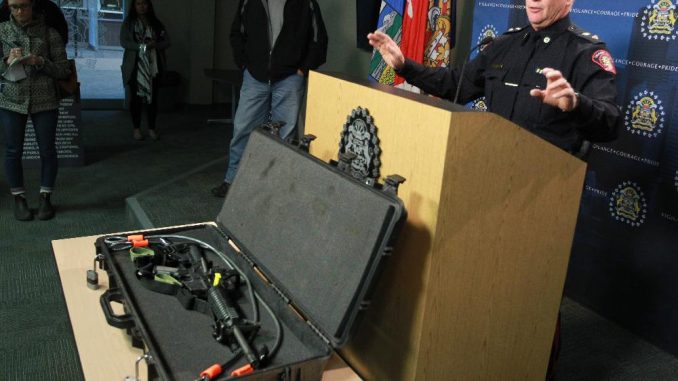 A Calgary police officer has been suspended with pay after the force learned that the patrol rifle allotted to him was stolen from his private vehicle on Saturday night. The incident has given birth to a serious criminal investigation and internal probe with oversight from Alberta's police watchdog.

Reports confirm that the off-duty officer was heading home from work when he stopped by at a restaurant on Crowfoot Terrace N.W. at Crowfoot Crossing just before midnight. However upon his return, the officer found that someone had broken into his car in the parking lot and made off with a hardcover case containing a police-issue Colt C8 rifle and two magazines containing 28 rounds each. Supt. Kevan Stuart has revealed that even though the case was locked, it will not be difficult to break open the case "if somebody is motivated."

The investigators are currently studying the CCTV footage and considering that possibility that the officer's Subaru was targeted since the nearby vehicles were not broken into. Upon inquiry about how he felt upon learning about the incident, Stuart replied "sick to my stomach," and added that "there is no reason, in my mind, why an officer would take this firearm home." The case has triggered an extensive criminal investigation into the storage of the firearm, along with an internal investigation with the professional standards section to determine whether any policies and procedures were breached, which the Alberta Serious Incident Response Team (ASIRT) is overseeing.