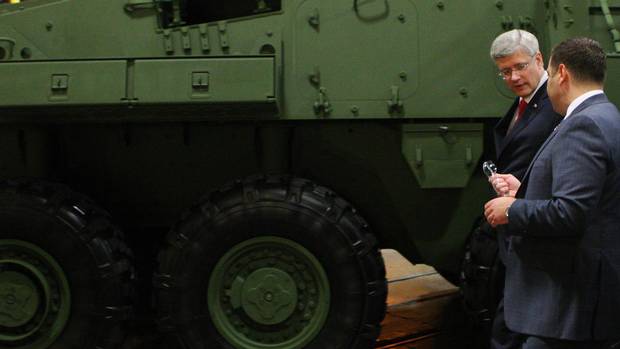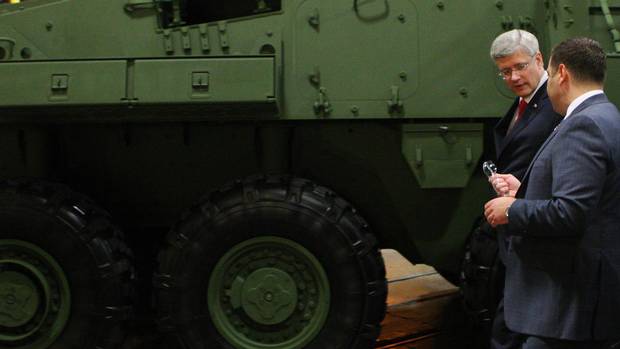 The labour union of a London, Ontario, industrial giant, General Dynamics Land Systems Canada, has urged federal political party leaders to keep its project away from federal election point scoring as it fears their jobs could be jeopardized. NDP's Tom Mulcair questioned Conservative Leader Stephen Harper in the recent federal leaders' debate about GDLS's $15-billion deal to supply armoured vehicles to Saudi Arabia. However, the question drew sheer criticism from the union representing workers at the London plant, Unifor.

The Unifor area director for London, Fergo Berto, mentioned that "we have contacted the NDP about this issue," adding that Unifor national president, Jerry Dias, spoke recently to Mulcair. He pointed out that If GDLS lost the contract, it would result in "significant" job losses in London and it would also hurt the plant's ability to land future work. Berto stated that "we asked the NDP to not make this an issue, that it be kept under wraps. There are a lot of issues out there to be talking about." Berto highlighted that there are more than 2,000 workers at GDLS Canada and more than 500 are Unifor workers.

During the party leaders' debate, Bloc Quebecois Leader, Gilles Duceppe, and Mulcair challenged Harper on military sales to Saudi Arabia. Mulcair stressed that the Canadian government should question the human rights record of Saudi Arabia and that his government would look at the human rights record of any country in which it intended to sign an agreement on arms.