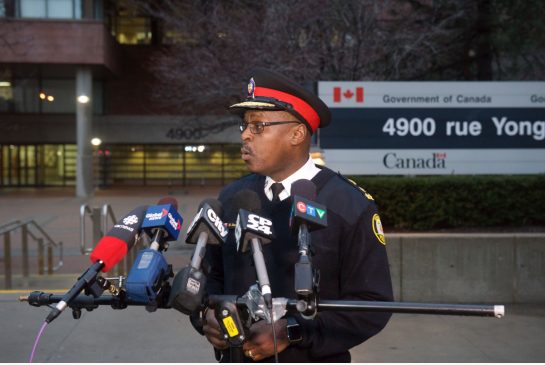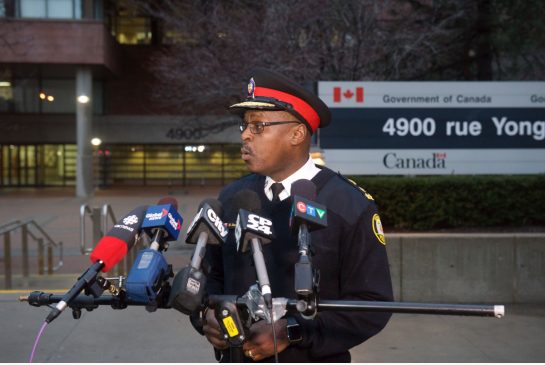 The public safety minister of Canada, Ralph Goodale, has assured in a statement issued on Monday that the stabbing at a Canadian military recruitment office in Toronto was likely an isolated incident and there is no immediate threat to public safety. Reports confirm that a man walked into the recruitment office on Monday afternoon and used a knife to attack the person behind the counter. Thereafter, one more soldier was injured before the suspect was taken down by a group of soldiers. The two people received only non-life threatening injuries and were treated in the localhospital.

The statement issued by Mr Goodale explained that "while it is premature to comment as an investigation is on-going, the information the RCMP (Royal Canadian Mounted Police) has at this point suggests this is an isolated incident and that there is no imminent threat to public safety." Whereas on the other hand, Toronto's Police Chief Mark Saunders has also revealed that though the suspect made some comments indicating that he might have possible terror connection, they cannot be disclose publicly disclosed because the case is still under investigation.

Quite noticeably, Canadian security officials have been alert for lone attacks since 2014, when a gunman attacked Canada's Parliament in October, fatally shooting a soldier at a nearby war memorial. At the time, the Muslim convert suspect was called "lone wolf" Canadian citizen and almost two days later another Canadian convert ran down two soldiers in Quebec, killing one.