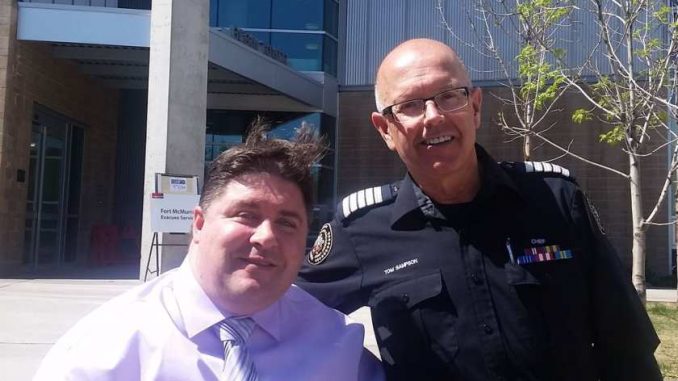 Veterans Affairs Minister, Kent Hehr, reached Calgary on Saturday to oversee the evacuee reception centers for the Fort McMurray victims and vowed more federal support for the people of Fort McMurray as the fire there continues to grow.

The MP for Calgary-Centre, Hehr, addressed reporters from evacuee center at SAIT and stated that "for the last 10 years, the Alberta economy has picked up all our socks" and "now it's time for us to assist … We know we're here for not only this short-term difficult period, but we understand that Fort McMurray and the north is going to have to be rebuilt over the long run, and we understand that as a national government and we're going to play a role in that." Meanwhile, Calgary Emergency Management Agency Chief, Tom Sampson, confirmed that four more planes of evacuees are due to land in Calgary throughout the day. He stated that "our staff are thinking that we can handle about 1,500 before we get into mass lodging."

Sampson alleged that CEMA crews have already opened up spaces in the residence at Mount Royal University and are prepared to receive people at locations like Stampede Park also. However, he stressed that all new evacuees should first go directly to the University of Calgary. Moreover, Sampson revealed that Calgary has sent a crew of 94 people to Fort McMurray including firefighters, search and rescue, support staff, transit management and teams to repair the city's water system.