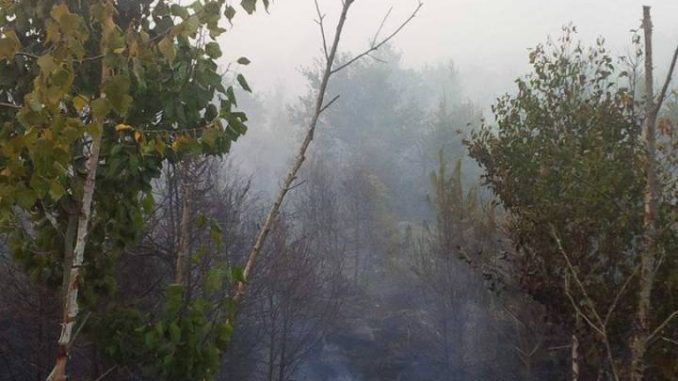 Nova Scotia has officially imposed a comprehensive ban on entering the woods in the entire province until further notice. The officials have taken this drastic and unprecedented measure in its effort to contain the damage of the province's wildfires.

According to an official statement released on Monday, Natural Resources Minister Lloyd Hines declared that from noon local time today all travel and activities within the province's woods is restricted. He mentioned that "we recognize these restrictions pose an inconvenience for Nova Scotians and visitors," adding that "however, our top priority has to be safety." The restriction will apply to all purposes for traveling including hiking, camping, fishing, and the use of off-road vehicles. The ban would have a direct impact on forestry, mining, and other commercial activity as now special permits will be required for those activities on Crown lands. Reports claim that violation of the new rules could leave one up to a fine of $180.

The most recent reports show that the Seven Mile Lake fire in Annapolis county "continues to be challenging" as it grows up to about 140 hectares as of Monday afternoon, despite ground and air crews struggled to bring it under control. Whereas another uncontrolled fire burning in Pictou County at Perch Lake has grown to about 6 hectares. Another fire in Maitland Bridge, Annapolis county, and Greenfield, Queens county, are still burning but reported to be contained as of Monday afternoon.