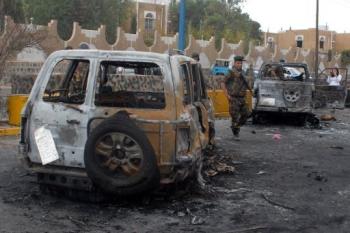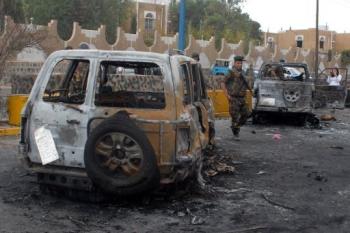 SANAA — The group that claimed a deadly attack on the US embassy in Sanaa said on Thursday that it belongs to Al-Qaeda and threatened more attacks against Yemeni authorities and Western interests.
"We, the Organisation of Islamic Jihad, belonging to the Al-Qaeda network, repeat our demand of (Yemeni President) Ali Abdullah Saleh to free our detained brothers within 48 hours," said a statement signed by self-described leader Abu Ghaith al-Yamani.
The group also called for the closure of the US and British missions in the country, which has been battling Al-Qaeda extremists for several years.
The statement, whose authenticity could not be verified, warned that the Yemeni authorities would open themselves up to grave consequences if they did not comply.
It also said the group would continue attacks "against Western interests" and Yemeni public figures, and threatened to attack the Saudi embassy in Sanaa.
On Wednesday militants attacked the US mission with a car bomb and rockets in the second strike on the high-security compound in six months, killing 16 people including six assailants.