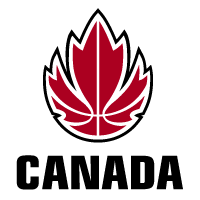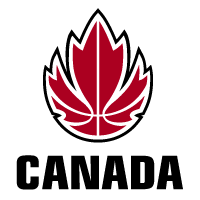 The Canadian Junior Men's National Team (JMNT) will be play for an 11th place finish at the FIBA U19 World Championship for Men after suffering a 99-96 loss at the hands of host nation Latvia (3-4) on Friday, July 8.
Canada's Dyshawn Pierre (Whitby, Ont.) finished with a game-high 30 points on 11-of-16 shooting, while collecting 10 rebounds, recording his third double-double of the tournament, which ranks third in the tournament. Kevin Pangos (Holland Landing, Ont.) connected on four 3-pointers as his 24 points made him the contest's second leading scorer.
Pierre was happy with the excellent individual performance, but losing left a bitter taste in his mouth.
"I had a really good game thanks to my teammates passing me the ball and getting to the hoop," Pierre said after the game. "I just wish we could have kept the Latvians off the O-glass [offensive boards]. That really hurt us in the end."
Latvia only out-rebounded the Canadian side by three, 36-33. However, those extra three boards were on the offensive glass and because the Latvians took advantage of the extra possessions, giving up those extra rebounds proved to be a deciding factor.
"Our guys were able to keep up with Latvia for the first two quarters but couldn't hold Latvia from getting 18 extra points off the O-glass," JMNT Head Coach Greg Francis said. "Other than that, our team played a pretty good game and we'll now prepare for Egypt."
At the end of the first half, Canada led 54-44; but in the third quarter, Latvia managed to turn things around, outscoring the Canadians 27-15, making the score 71-69 for the home team, setting up a very high scoring and tightly matched fourth quarter that saw Latvia ultimately muster just a little more offence and come away victorious.
Latvia's Edmunds Dukulis was his team's high man with 23 points and Kaspars Vecvagars chipped in with 17.
Canada was also without Negus Webster-Chan (Scarborough, Ont.) and Sim Bhullar (Toronto, Ont.) who both did not play due to injuries.
The JMNT's match against Egypt is set for Saturday, July 9 with a time still be to determined. Canada beat Egypt earlier on in the tournament 91-71. This upcoming match will be the final game for both teams at the FIBA U19 World Championship for Men.