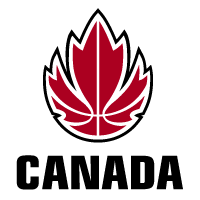 This article was last updated on April 16, 2022

The Junior Women's National Team (JWNT) continued to roll at the 2011 FIBA U19 World Championship for Women, as they beat Egypt 99-54 to move to 2-0 and a share of the top spot in Group A.
"The girls got off to a great start against Egypt," said Head Coach Rich Chambers. "We really took care of the boards. Egypt got it going in the third quarter but we had a strong finish."
The JWNT were very efficient on offence, shooting 55% (42-77) from the field. They were once again led by the sharp-shooting of Nirra Fields (Lachine, QC), who scored a game-high 19 points. Korissa Williams (Windsor, ON) and Diana Lee (North Vancouver, BC) scored 12 each, which included four 3-pointers by Lee. Katherine Plouffe (Edmonton, AB) added 10.
It was another game plan executed to perfection by Canada, as their pressure on defense played a vital role in the team's victory. They held Egypt to a mere 37% (19-52) shooting from the field, stealing the ball 15 times and forcing their opponents to 20 turnovers. For the second straight game, the JWNT held a decisive rebounding advantage, out-rebounding Egypt 35-18.
Leading the way defensively was Kristjana Young (North Vancouver, ON) with five rebounds. Paige Crozon (Humboldt, SK), Plouffe, Williams and Fields had four each. Fields also added four steals to lead the team.
The JWNT got out to a quick start, with Fields scoring eight points in the first four minutes of the game, giving Canada a 13-1 edge halfway through the first quarter. They would go on to out-score their opponents 28-5 in the opening period. The second quarter was much of the same, as the JWNT took a 53-19 lead into halftime. The second half was played more competitively by Egypt, but Canada continued to put pressure on defense, cruising to a decisive victory.
For Egypt, Hagar Amer led the way with 14 points; while Reem Ossama has 12 and Sara Masoud chipped in with 10.
With the win, Canada moves into a tie atop Group A with Italy, who they are set to play tomorrow. Italy beat China earlier in the day to remain undefeated in the tournament.
Chambers knows that despite his team's early success, they must maintain their execution to compete in tomorrow's game.
"We have a tough game tomorrow with Italy," continued Chambers. "They're gifted on the perimeter. We will have to lift our level of intensity and execution to stop their high powered offence."
The win over Egypt qualifies Canada for the Eighth Final Round of the tournament, where the top three teams of each group will move on to.
You can publish this article on your website as long as you provide a link back to this page.