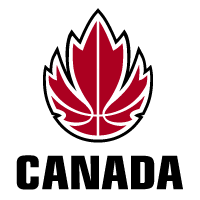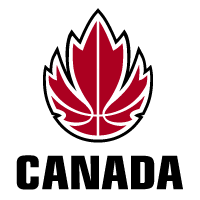 Canada got out to an early lead and never looked back as they defeated Jamaica by a score of 96-29 on Sunday night. With the victory, Canada finishes preliminary play with a record of 1-2 at the 2011 Pan-American Games.
"This was a great game today, a chance to get everybody into the game and we had great contributions from a lot of players," said head coach Allison McNeill. "It was also a chance to work on some things for tomorrow as we have a big game against a tough Argentinian team. I'm very proud of the team's effort today and for holding their focus with the score the way it was, they had great performances all around."
Justine Colley (Halifax, NS) led all scorers with 16 points. Emma Wolfram (Kamloops, BC)added 13 points and 11 rebounds and Alisha Tatham (Brampton, ON) finished with 15 points and nine rebounds.
"I thought we stayed focused throughout the game," said Wolfram. "We played good defence and really talked it out way more than we have. Offensively, we started to be more patient."
Canada began the game attacking the rim. Colley and Tatham got things started with a couple of quick baskets. Canada kept their play under control and only committed two turnovers in the opening frame, compared to six for Jamaica.
In the second quarter, Tatham and Colley continued to fill up the scoring column. Canada played aggressive on both sides of the ball, holding Jamaica to 15 percent shooting from the floor.
Wolfram got the second half rolling for Canada, making her presence felt around the basket. By the end of the third frame, Wolfram had a double-double of 13 points and 11 rebounds.
In the final quarter, Canada continued to play efficient basketball, looking for high percentage shots and rebounding aggressively. They finished the game with five players scoring in double figures. Canada shot 51 per cent from the field, and outrebounded Jamaica 52-19.
Canada will now face Argentina on Monday at 5:30 p.m. local time (6:30 p.m. ET) to compete for fifth place overall.