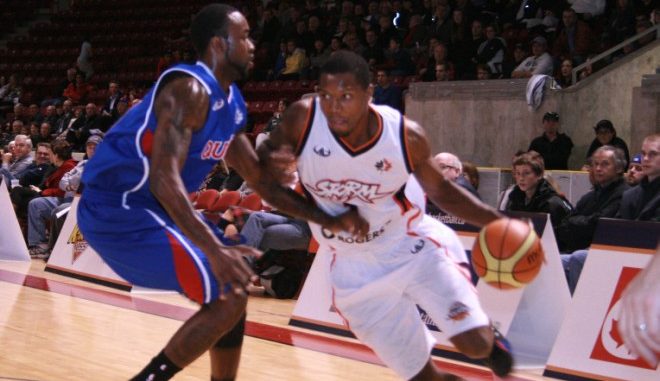 The Summerside Storm shocked the Quebec Kebs in their home opener 120-105 at Eastlink Arena in Credit Union Place Thursday night in front of 2238 fans.
Summerside coach Joe Salerno was happy with the way his team played.
"It was a great opening night. It's good to get off with a win against a good team," he said. "We played a little more to our capabilities tonight."
The Storm was led by by Julien Allen with 23 points, two of which were the first in the team's history. Michael Williams led the storm with 22 rebounds.
The Kebs were led by Royce Parran with 20 points and Yannick Anzuluni with nine rebounds.
The Storm's next game is Nov. 4, when they will play the St. John Mill Rats in Eastlink Arena in Summerside at 7:30 p.m. local time.