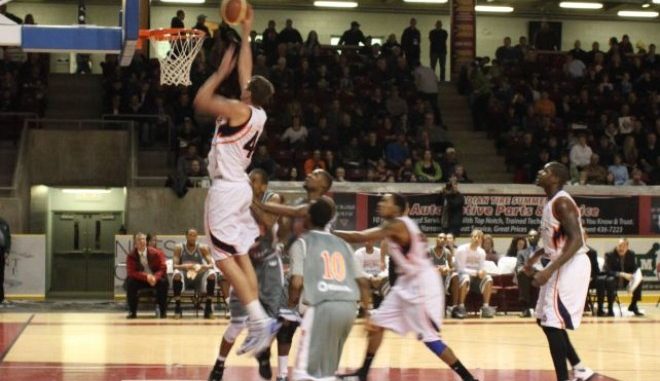 The Summerside Storm used a big first quarter and big fourth quarter to beat the Moncton Miracles 119-101 to push their record to 4-2 in the National Basketball League of Canada before 1,930 fans at Credit Union Place in Summerside Friday night.
Canadian Chris Cayole of the Storm led all scorers with a game-high 27 points. Mike Williams scored 23 while point guard Al Stewart had 22.
Moncton was led by Tristan Martin who scored 25 points to go along with Jazzmar Ferguson's 22 and Darrell Wonge's 18.
The Storm led 58-42 at the half before Moncton came back and actually pulled ahead but just could sustain the attack for the entire half.
Moncton has yet to win in 6 regular season starts.
Summerside goes on the road this weekend as they travel to Quebec City for a game against the Kebs Sunday afternoon at 1 o'clock. Moncton plays next in London, Ontario against the the first place Lightning Nov. 24 th at 7pm.