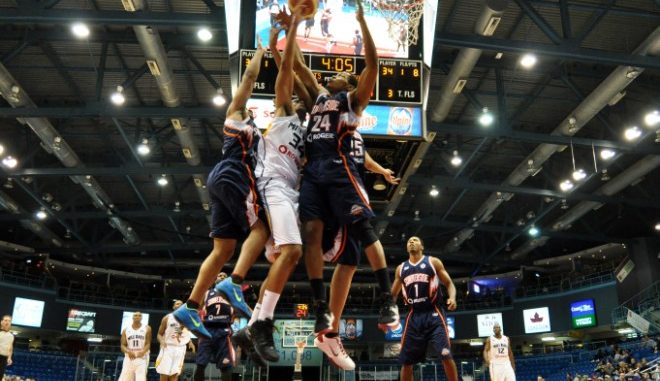 The Summerside Storm lost in their battle against The Saint John Millrats at Harbour Station on Wednesday night.
The Storm came out strong with an early 15-6 lead, and ended the first quarter up, 23-19. In the second the Millrats came out strong and held on to end of the second leading 60-55. The Storm's defence could not hold up as the Millrats led throughout and won easily 118-97.
High scorers for Summerside were Al Stewart with 16 and Mike Williams with 15. For the Millrats it was Antonio Burks with 25 and Anthony Anderson with 23.
The Storm play next at home tomorrow against The Quebec Kebs 7pm ADT, and again on Friday 7:30pm ADT when they take on number one ranked London Lightning, also at home.