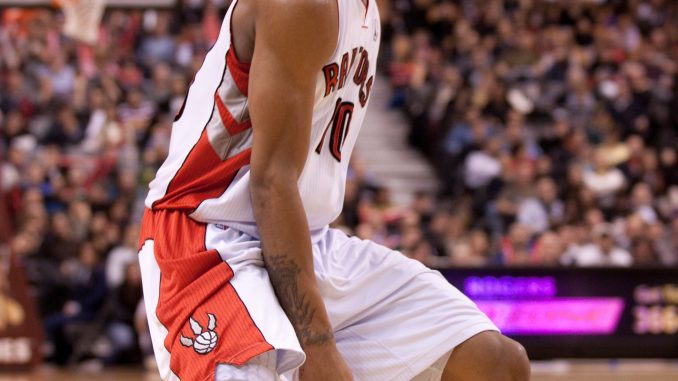 Bosh, Wade and James Combine for 86 points in 113-101 Win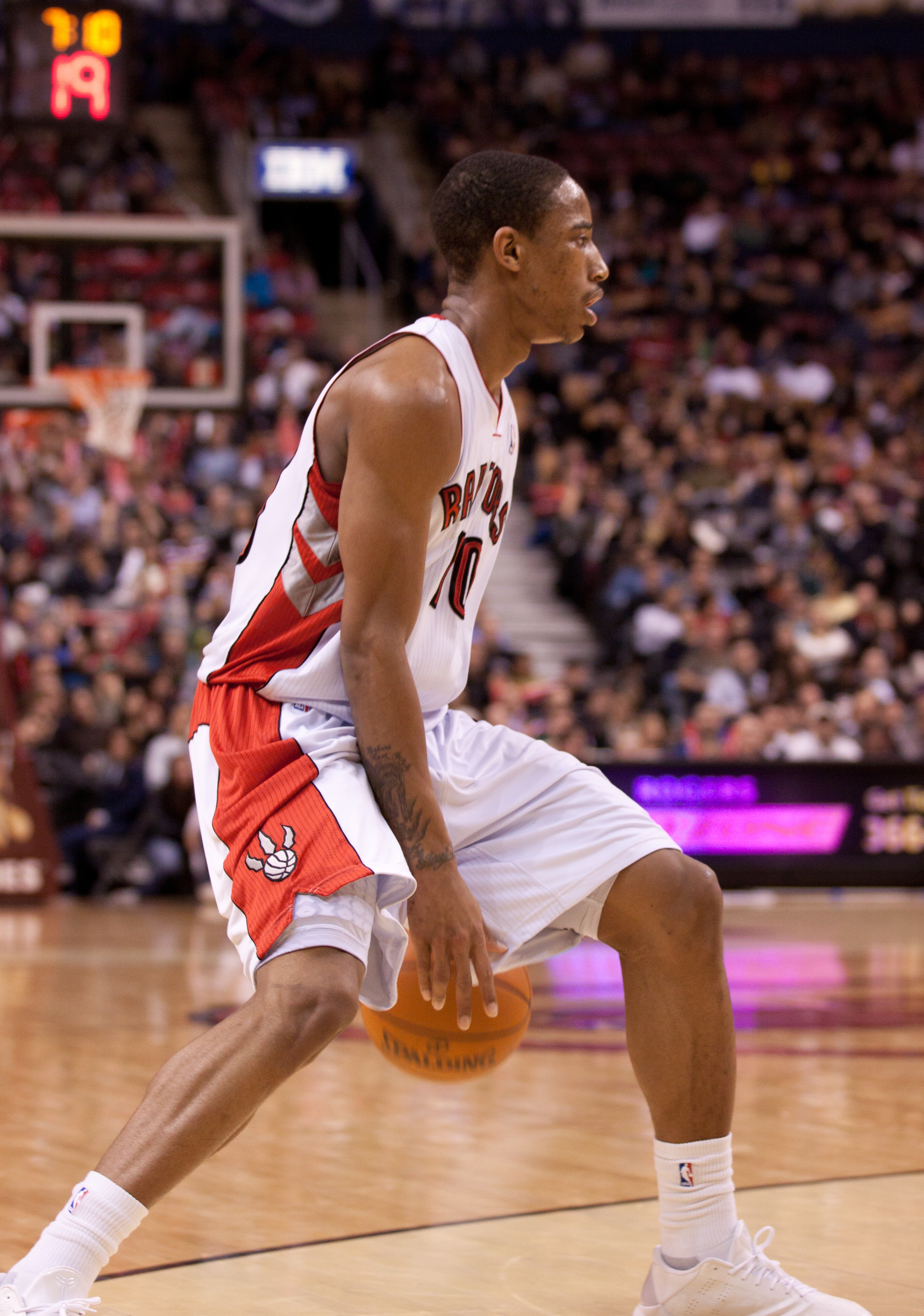 The boos rained down on Chris Bosh at a sold-out Air Canada Centre but the reception was nowhere near as harsh as last season for the former fan favourite. He came out fired up from the opening tip and tied a game-high 30 points to help Miami Heat pull away from the Toronto Raptors in a 113-101 victory.
"A lot less boos," said Bosh on what he thought about playing in Toronto again. "That's to be expected, it's a big game. Friday night in Toronto, I remember that. It was a very competitive game and a great atmosphere."
"I played a hundred billion games here and I know this place in and out. There are a lot of memories, a lot of great memories. So any time I come here I don't want to disappoint myself and have a bad game."
Bosh did not disappoint and neither did the rest of the Heat's big three. They combined for 86 points – Dwyane Wade also had 30 point and Lebron James added 26 – and gave the Raptors issues on defence when the game was on the line in the fourth quarter.
Once again Toronto (17-35) played well for most of the game but everything unraveled with nine minutes left in the game. Then Miami(37-13) took control with a 16-4 run in a span of six minutes. 15 of those points came from Bosh and Wade as the Raptors could not muster another rally to attempt a comeback.
"We made a couple of mistakes and a team like Miami took advantage of it," said DeMar DeRozan who scored a team-high 28 points. "We kept trading baskets and we couldn't stop them on the defensive end and that's what hurt us."
"It's definitely tough and it's hard to contain the offence. They move the ball well and they know what they are looking for. When you have three All-stars on your team, it makes it tough to cover all of them."
Andrea Bargnani started off slow but caught fire in the third quarter when he put up 14 points and finished with 27 on the night. He thought his team's defence was better in a win over the Denver Nuggets on Wednesday.
"As good as our defence was in the fourth quarter against Denver, tonight it wasn't that good," said Bargnani. "We didn't play with the same focus and intensity.
"You also have to give them credit. Lebron (James), Dwayne (Wade) and CB (Chris Bosh) move the ball extremely well. They always found a way to beat our defence, so they deserve to win. Our defence in the fourth quarter was not good enough to stop them."
Chris Bosh talks about returning to Toronto, the Raptors, the Heat and addresses rumours
Heavy Heart
Miami had three big runs in the game with the Raptors fighting back twice to even the score before fading away in the fourth quarter. Despite having played the night before – a big 106-85 win against Dallas – and arriving in Toronto early in the morning, the Heat came out fired up from the opening tip. The Raptors were flat and were down 16-2 early in the first quarter before waking up to go on a run of its own and were down only 31-27 after 12 minutes.
"My philosophy is the way you start is the way you finish," said Raptors Head Coach Dwane Casey. "If you start lackadaisical like that and let them have the haymaker, they are going to end it with a haymaker. We didn't have the resistance at the beginning of the game. We must have a better start than that."
"I thought we got back into the game, maintained it but those runs killed us."
The next big run was just before halftime with the score tied at 47. Miami outscored Toronto 12-4 in the final three minutes before halftime to lead 59-51 at the break. The Raptors took advantage of the Heat playing on a back-to-back and managed to stay close most of the game.
The game was even at 83 heading into the fourth quarter. The game was tied again with nine minutes left in the final quarter before the Heat wore down the Raptors and pulled away for another win.
"It is very satisfying," said James. We didn't get in until 4:30 a.m. last night coming all the way from Miami after a tough win against Dallas and to be able to come here and play against a team that we know will be energized and the building was going to be packed from wall to wall and to come in and get a win is great."
The Heat's big three talk about the win against the Raptors
Wade was playing with a heavy heart after learning his nephew was one of 11 injured during a series of shootings in his hometown of Chicago. Two men were shot fatally during a six-hour shooting stretch in America's third largest city. Wade has used his Wade's World Foundation to raise awareness and help curb gun violence for many years.
"It is very concerning for me," said the eight-time NBA All-Star. "A lot of work that I do in the community in Chicago is about this and to have a family member, my nephew be involved in this is sad. It hurts your heart to think about not only your family but other families going through it. I am just glad that he is fine and hopefully he recovers."
The Heat will head to Boston for a nationally televised afternoon tilt against the Celtics before returning to Miami for a five-game homestand. The Raptors will continue its five-game residency against Washington Wizards on Sunday night and the Charlotte Bobcats on Tuesday night.
Wade talks to media about his nephew who was injured in a shooting in Chicago Thursday
To follow me on twitter click HERE
Video courtesy of Aman Dhanoa
Photo provided by JP Dhanoa
Download or stream
the 500 Level podcast with co-hosts Aman Dhanoa and Ben Trattner as they discuss news, opinions, and views on Toronto sports from the Upper Deck. Leafs, Raptors, Jays, Argos, TFC – nothing is off limits. It's good to be a fan!