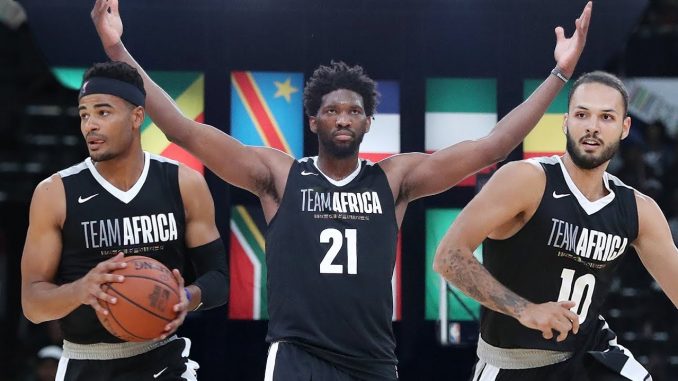 National Basketball Association (NBA) commissioner Adam Silver has said that the North American league is looking to Africa as its next opportunity for major growth.
As part of plans to grow its brand in the continent, the NBA already partnered with the International Basketball Association (Fiba) in February to form the Basketball Africa League (BAL), which is set to begin in January 2020.
NBA and Barack Obama back new African basketball league
Amadou Gallo Fall will be president of the new 12-team competition, which will mark the first time the NBA has operated a league outside of North America.
Speaking ahead of game one of the NBA Finals between the Toronto Raptors and Golden State Warriors, Silver also pointed to the fact that four players across the two teams were either born in Africa or have African parents, highlighting the opportunity the league has to develop in the region.
"I think it absolutely speaks to the opportunity across the roughly 55 countries of Africa," he said. "It's one of the places we're looking in the world where we see enormous opportunity."
Silver added that the use of digital technology and social media would play a major role to realise the potential of the African market.
"I think ultimately it's because of transformational nature of digital media where in Africa, a continent of over a billion people, where there are something like 700 million cell phones, 400 million of which are smart phones," he said.
As well as the BAL, the NBA and Fiba will also run the Basketball Without Borders programme in Africa, which aims to engage young players with the sport in the region.
The NBA has already played three pre-season games on the continent, the last of which was in August 2018 in the South African city of Pretoria.
Despite eyeing up further growth overseas, Silver used his pre-Finals address to reiterate that plans to increase the number of NBA teams are not being considered. The 57-year-old dismissed the possibility of the league expanding to 32 teams, including with a Canadian city such as Montreal.
He said: "We are just not in expansion mode at the time. I mean, we're flattered that some other Canadian cities have expressed interest, as some other US cities have, but again nothing new… I'm sure inevitably at some point we'll turn back to expansion, but it's not on the agenda at this time."