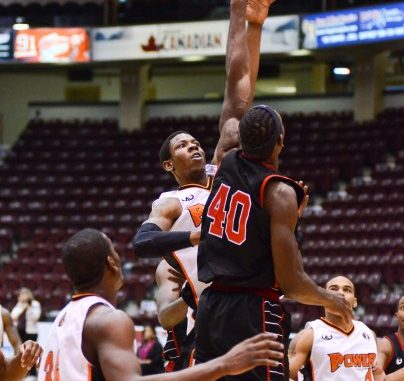 On the second night of a back-to-back, the Oshawa Power defeated the Windsor Express 107-95 to stretch their winning streak to a season-high four games led by Nick Okorie's 30 points.
Ahead by as many as 21 points, the Power were cruising midway through the game led by 18 first-half points from Mark Gomillia who finished with 20.
Windsor rallied late, however, and brought the game to within four points, but Okorie silenced the run with a solid second half and effective long-range shooting.
Jaushay Rockett had a huge double-double with 11 points and 19 rebounds, Bo Harris had 19 points, and Papa Oppong hit four of five shots from long range en route to 14 points.
The Windsor Express were led by 26 points from Mike Helms, Lester Prosper chipped in 16 points and eight rebounds, while Darren Duncan struggled from the field and finished with just eight points.
Late in the fourth quarter Kirk Williams Jr. sustained an injury to his right knee. The post-game report is that the injury isn't as serious as was first believed, but the team wants to remain cautious as Williams has a history of injuries to his left knee. He'll likely be out at least a week.
The Power players and staff will now take a short Christmas break and travel back to see their families. When they return, they'll run into the Express once again on December 27 at 7p.m. as Windsor looks to avenge the loss and put a stop to the Oshawa winning streak.
Power Glance
Record: 10 – 6
Next Home Game: December 27, 2012 7:00 p.m. vs. Windsor Express