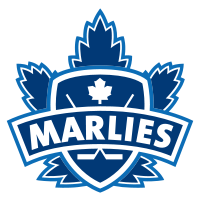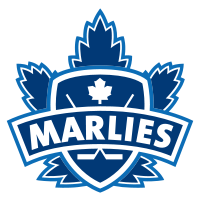 The Toronto Marlies defeated the St. John's IceCaps, AHL affiliate of the Winnipeg Jets, by a score of 4-2 this afternoon at Ricoh Coliseum.
After falling behind 1-0 in the first period, Spencer Abbott tied the game at 15:02 of the middle frame. Ryan Hamilton would extend Toronto's lead just over a minute later with his 12th goal of the season. Simon Gysbers recorded a powerplay tally at 14:59 of the final period to put the Marlies up by two goals. Ben Maxwell pulled the IceCaps to within one at 17:53 before Keith Aucoin sealed the victory for Toronto with an empty net goal.
The Toronto Marlies will return to the ice on Wednesday, December 26th for their annual Boxing Day game at the Air Canada Centre against the Hamilton Bulldogs, AHL affiliate of the Montreal Canadiens. Puck drop is set for 1 p.m. Limited tickets are still available and can be purchased by calling the team's ticket line at 416-597-PUCK (7825).
Toronto Goal Scorers: Spencer Abbott, Ryan Hamilton, Simon Gysbers, Keith Aucoin
St. John's Goal Scorer(s): Ben Maxwell
Game Notes
– With the victory, Head Coach Dallas Eakins now has more wins than any coach of a Toronto Maple Leafs AHL affiliate (131)
– After recording four points tonight, Keith Aucoin moved into 10th place all-time on the AHL points list (807)
– St. John's outshot Toronto 32-27
– Toronto went 1-for-3 on the powerplay and 2-for-2 on the penalty kill